After posting about them one too many times in our deals blog (they are frequently part of the gold box lightning deals), I gave in to the temptation and picked up the Symphonized NRG 2.0 Earphones. They just arrived, so here I go, in record turnaround time posting the unboxing post. I haven't yet listened to them, so opinions on how they sound will come in a separate post in the future…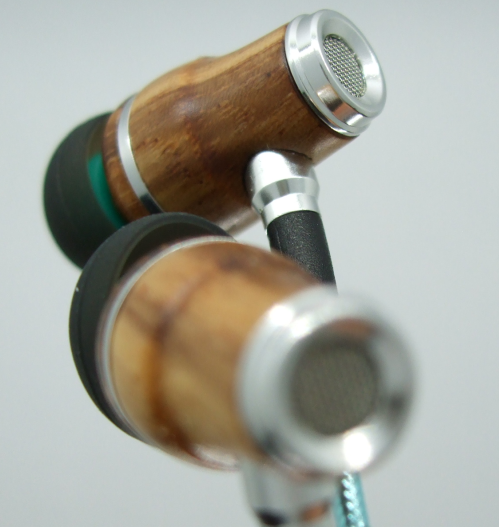 OPENING THE PACKAGE
They arrive in clear cellophone wrapped around the cardboard box. Pictured below without the cellophone because it is very reflective 🙂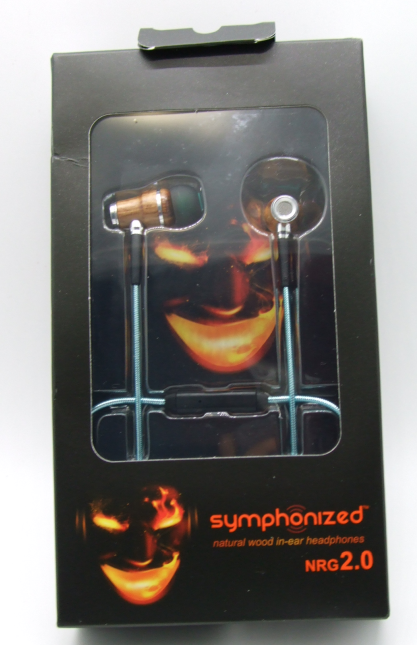 The package is easy to open, simply slice the two sticker dots on the sides with a box cutter or something sharp enough…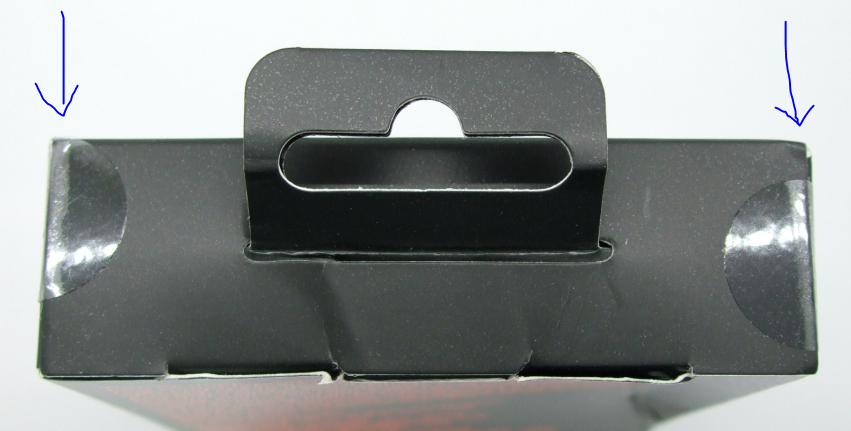 WHAT'S INSIDE?
A clear membrane-y tray pulls out of the cardboard box with the earphones nicely nestled in, along with the eco-friendly thin little drawstring pouch.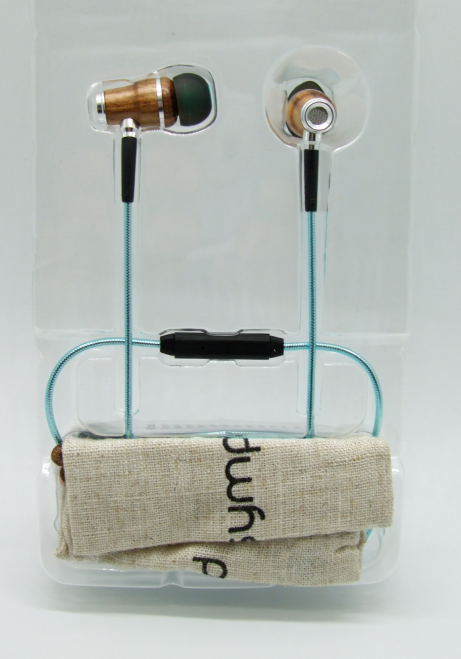 The extra eartips and shirt clip are underneath the pouch, along with the rest of the cable of the earphones (the cable is NOT removable):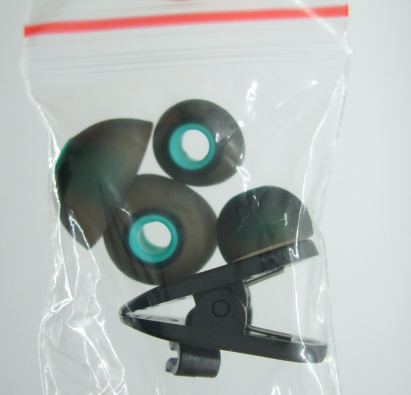 THE EARPHONES THEMSELVES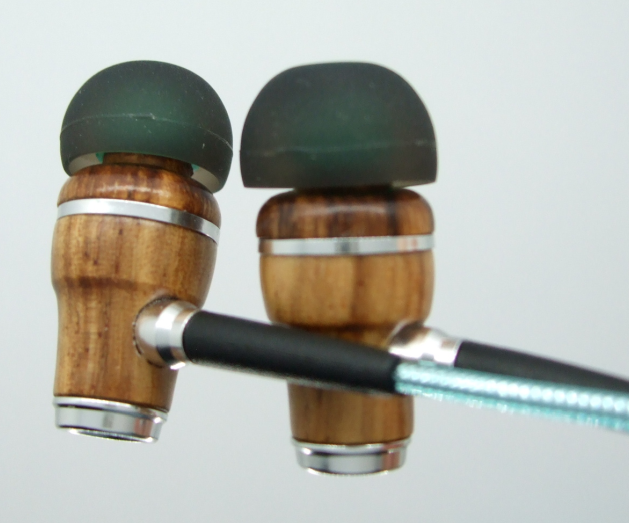 Wood is one of the defining characteristics of the Symphonized brand, and here's a side view with the wood surface: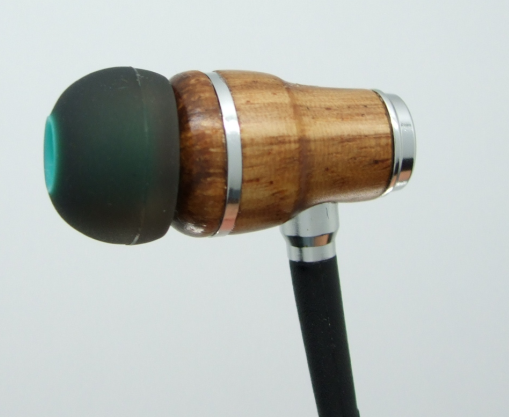 This is the front and the back of the earphone: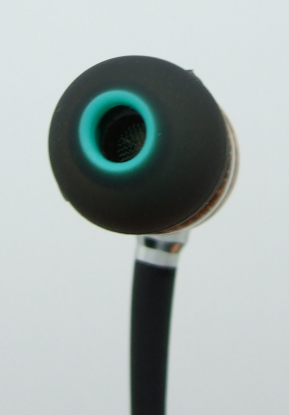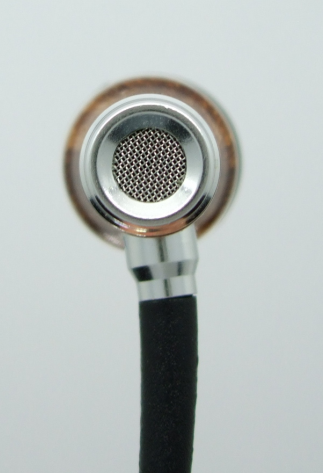 THE CABLE and PLUG
You can get a really nice look of the cable in this picture, its color is matching the Turquoise of the eartips…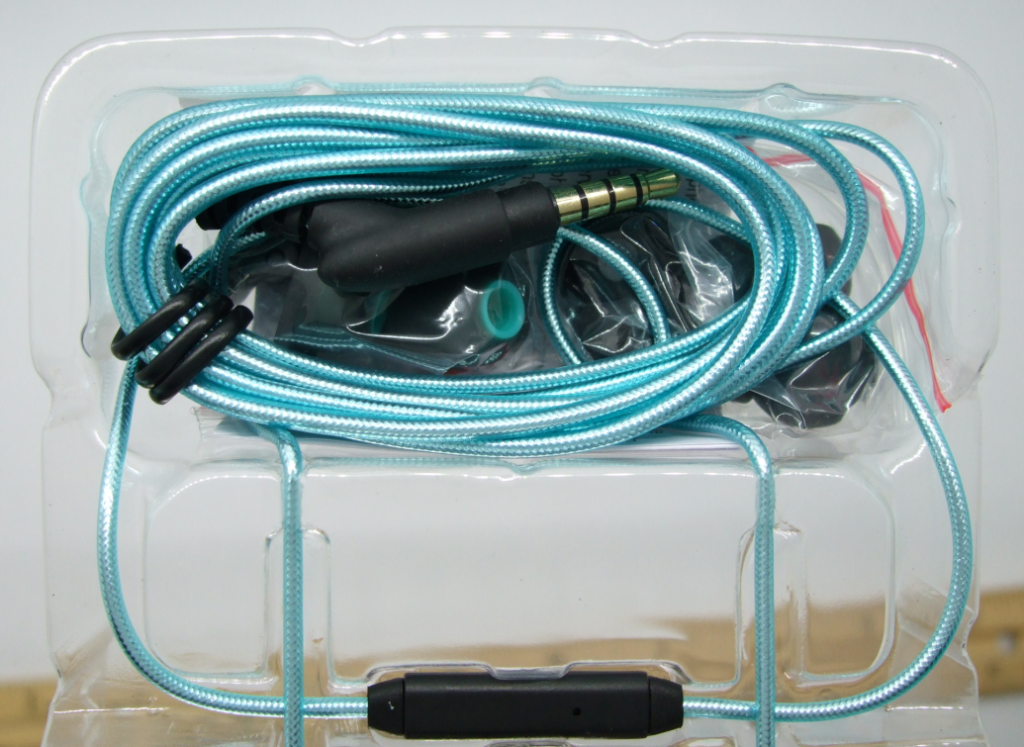 The 3-ringed plug is angled as you can see in the picture below: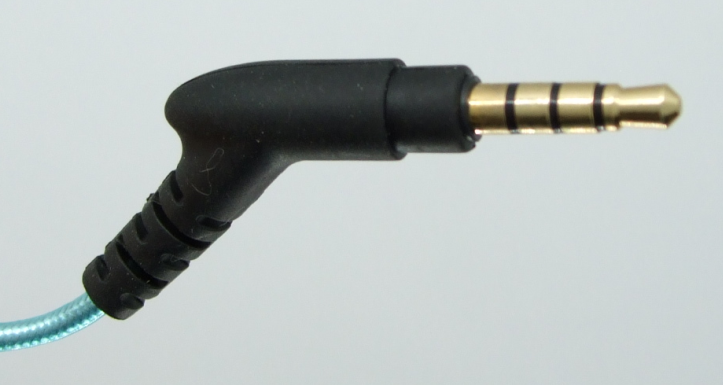 They have a 1-button remote and mic. The remote is essentially the whole block, so you don't have to aim for a particular spot, just press down that thing…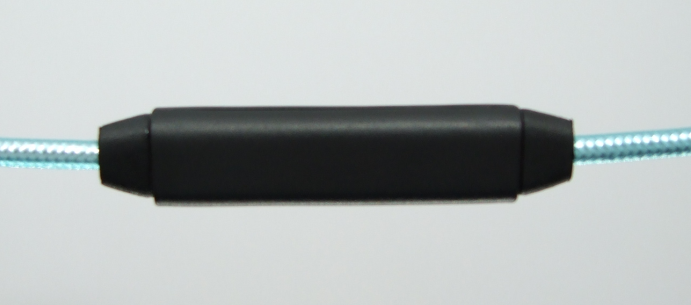 THE POUCH
Here is the pouch with a ruler for measure, it's slightly longer because it hasn't yet fully stretched after being folded in the packaging: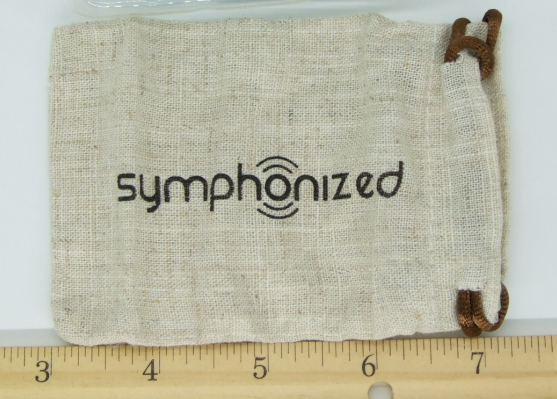 And here's the pouch opened, with a close-up of the drawstring strings as well. Light does go through it, it's fairly thin, so it's probably best suited for scratch protection…

PAPERWORK
They come with a business card and a tiny little warranty folded piece of paper: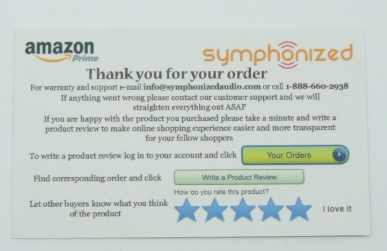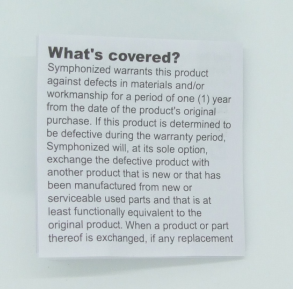 SPECS
From the back of the box, we learn that these have 8mm drivers and 16 ohm impedance, with a 4 foot cable (1.2 meters).