I bought this from the clearance section of an Office Depot-Max store as it was preparing to close-down. The price was right, and I was curious to see what is it with Klipsch that audiophiles hate and the general population likes 🙂 This is only the unboxing though, opinion on the sound will come in the review in the future. I try to keep unboxings as objective as possible 🙂
The box calls it "S4A" but inside the cardboard with the barcode and serial number it says it is model "S4A II". Looking at the pictures at the Klipsch website verifies that these are actually the "S4A II" but the box didn't bother to mention it on the outside 🙂
It is an all cardboardy box on the outside (but not the inside):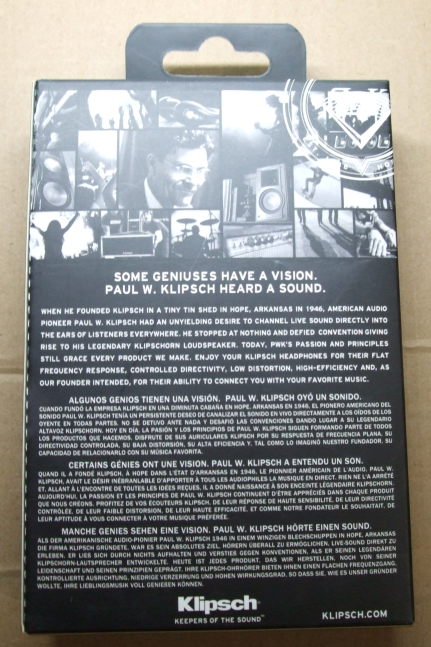 It has a rather peculiar way of opening, you pull out the perforated tab and get the side of the cardboard removed to reveal the clear contraption that holds the earphones and their accessories…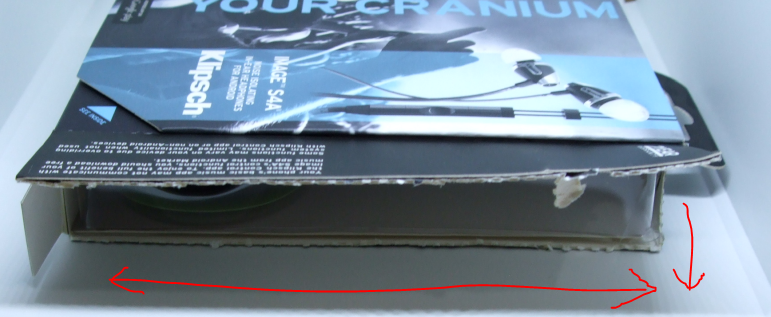 THE EARPHONES
Here they are, the earphones resting in their "bed". They have a 1-button remote, no volume controls. The cable is fixed (non-removable). A shirt clip is included with the accessories but it is not pre-installed.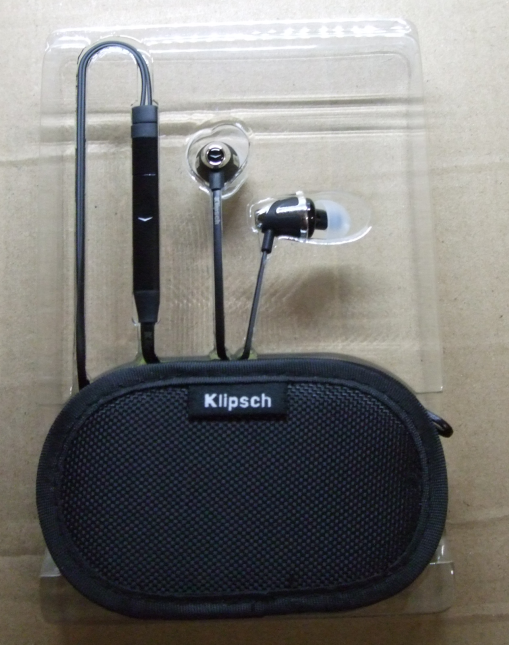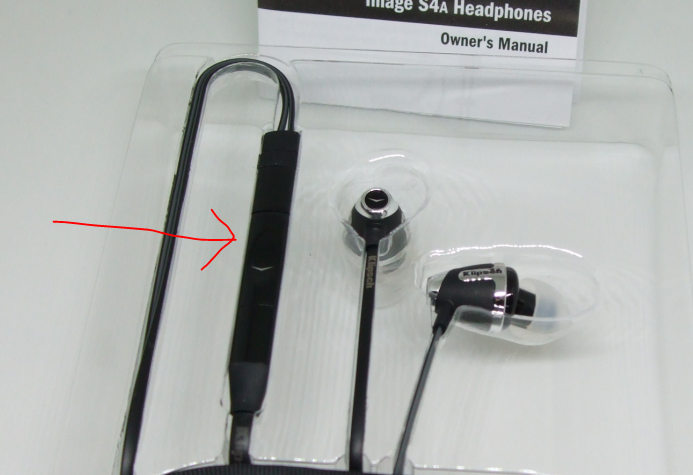 WHAT'S INCLUDED IN THE BOX?
It is a reasonable set of included accessories with this, depending on what price you pay for them.
the earphones
a zippered oblong case with a mesh pocket that holds the eargels
the eargels in a resealable clear little bag
removable shirtclip included in the eargel bag
user guide
green little thing that has the scan code for the official Klipsch Androd app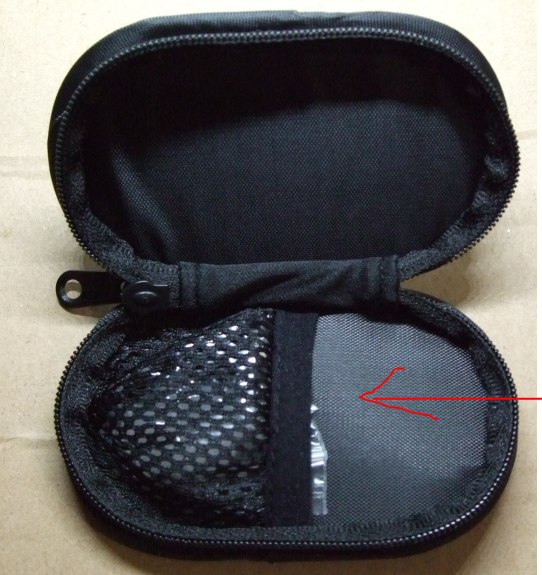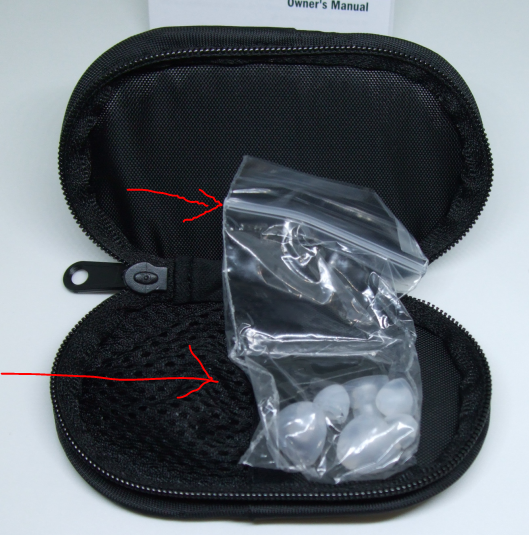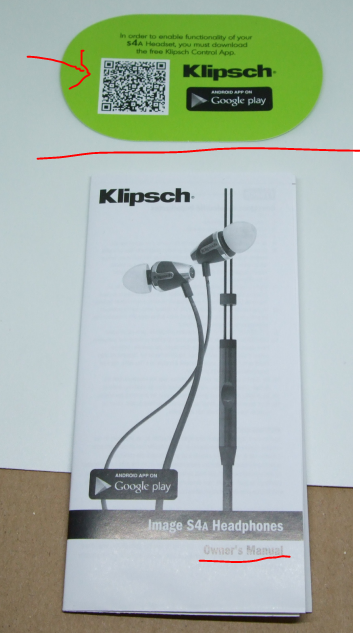 EARTIP OPTIONS
You get four pairs of eartips. One is pre-installed, the other three pairs are in the bag. You get three different sizes of single flange, and one small-ish size of a double flange. As always, you don't have to use the same side on each ear. Experiment to see what works better.
MORE INFO IN THE REVIEW
I forgot to take close-up pictures of the actual earphones (duh) but all that stuff will be in the review 🙂 I just started listening to them after the unboxing, so the review will take a few days/weeks/months/years 🙂