I believe these are the first "wood" earphones I've touched if memory serves me well. We have a new unboxing post for you, text and pictures, no annoying audio/video, it is a second generation model, the House of Marley Uplift II (EM-JE093) earphones.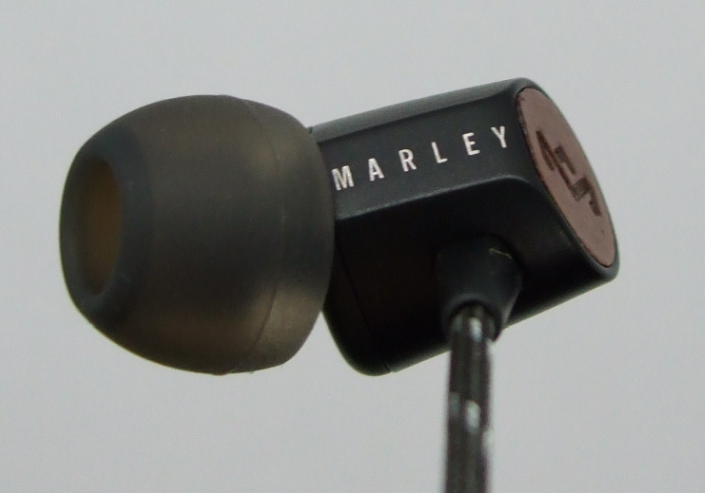 PACKAGING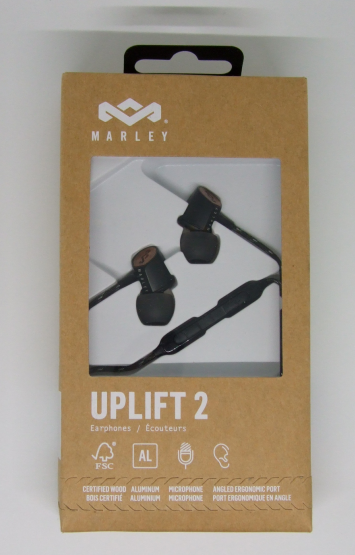 As with most of the House of Marley product, they have an earthy theme in the design and the materials used. You can easily open the package by pulling at the tab that goes all around the package: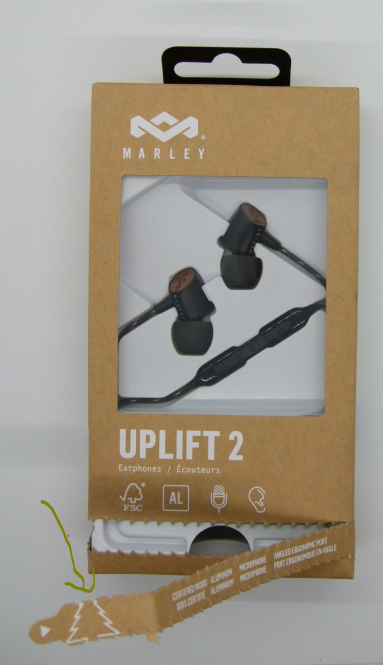 WHAT'S INCLUDED?
the earphones
three pairs of ear tips (one pre-installed, two in the packaging)
a small user guide
that's all, no pouch, no shirt clip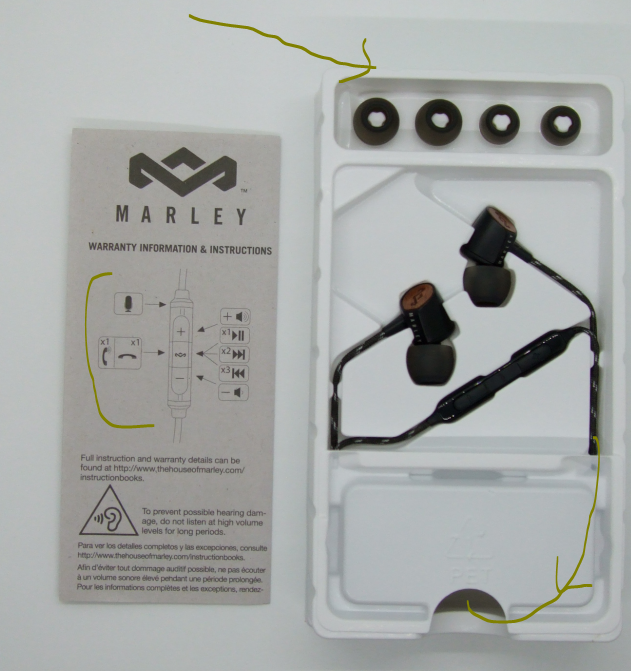 The cable is "hiding" underneath the compartment at the bottom (follow the arrow in the picture above).
This is a picture of the backside of the main holding area: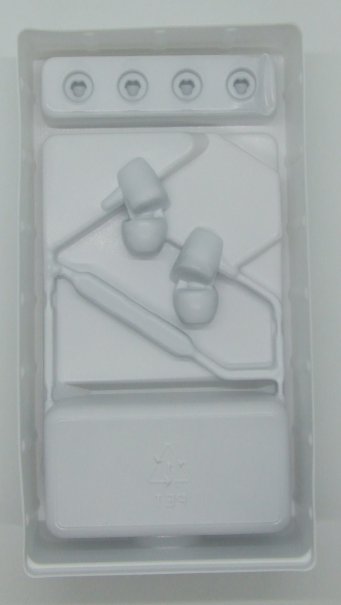 THE CABLE and REMOTE
The cable has a very earthy feel with the material and design choice. It will be interesting to see how it does in terms of microphonics…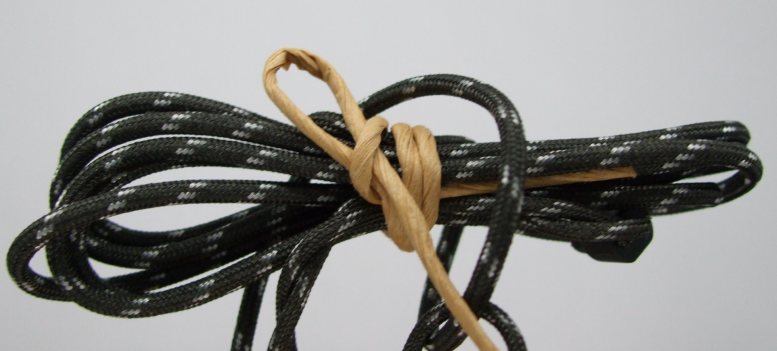 The built-in remote is the typical Apple 3-button combination, so with typical Android devices you won't have volume control, but you can use the middle button for Play, Pause, Next and Previous tracks.

THE EARPHONES
Here are some close-up views of the earphones. There is a very faint L and R, but there are two faster way to be able to tell the left from the right:
the remote/mic is on the left side
the earphones are angled, so you can follow the angle to your ears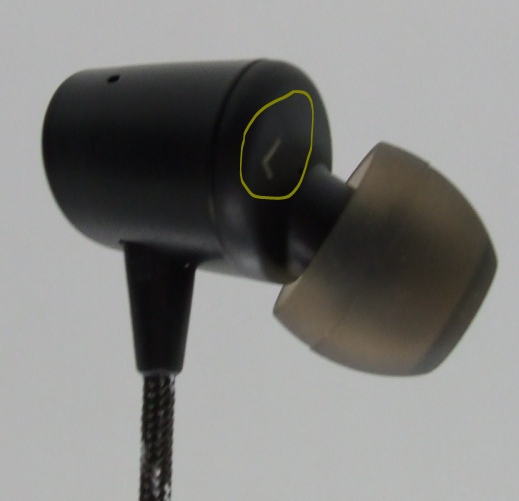 The wood part of the earphones is the back: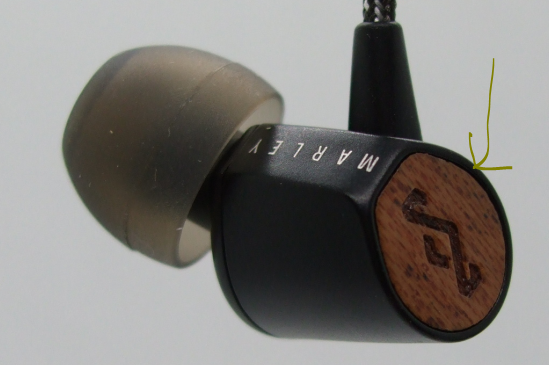 This picture shows the connection between the cable and the earphone, and also gives you an inside look underneath the eartip: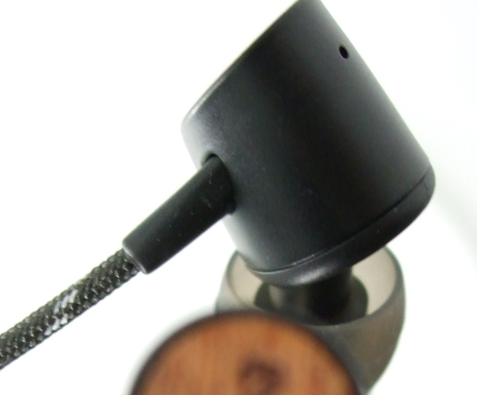 THE SPECS
The specs are on the back of the box, but it's faint white on a black background which is impossible to photograph, so I am typing the specs:
uses FSC wood and Aluminum
9mm driver
16 ohm impedance
THD: <3% at 1 KHz
Sensitivity: 103 dB +/- 3dB at 1 KHz
Response: 20 to 20K Hz
This is the official model name, printed on the box.