Surprise, surprise, Monoprice is back with Big Bang II! Their first big bang of 2018 gave us two closed-back planar-magnetic headphones and a quarter of headphone amps from the tiny to the twenty-pounders! Their second Bigg Bang of 2018, the Spring edition, brings two curiously named headphones and a couple of …Alex Cavalli co-branded amps!
TWO NEW CURIOUSLY NAMED HEADPHONES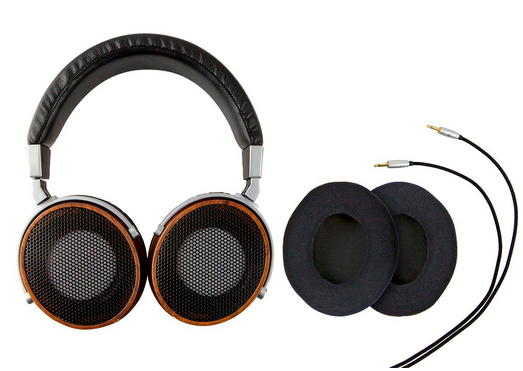 Monoprice is back with two new dynamic open-back headphones with the rather curious names of M600 and M650. Totally not HD 600 and HD 650 🙂 Not a lot of information is known about these yet, but the Monoprice product pages for these, PIDs 30864 and 30865 reveal these specs:
open-back dynamic headphones
50mm drivers
64 ohm impedance
98 and 100 dB Sensitivity
the M650 listing says 2 meter cable length
cloth and leather earpads included
prices $130 and $150 respectively
release estimate May 31st in 2018
The M600 and M650 product descriptions poignantly state, mayhaps to distinguish between these and other Monoprice products that obviously share origins with other products:
"designed from the ground up for the Monolith series"
The M650 "features a larger earcup", and have an extra 5 Hz in their frequency range versus the M600 (15-20K versus 20-20K)
ALEX CAVALLI x MONOPRICE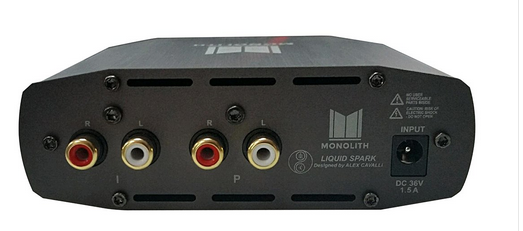 A big get for Monoprice as they continue to push their Monolith series as something of a premium value, two new products co-branded with Alex Cavalli, with a late June 2018 release estimate.
For an affordable $100, they offer the "Monolith Liquid Spark Headphone Amplifier by Alex Cavalli", PID 33304. These have RCA on the back, and with a headphone output on the front. In the "Answers" section, a Monoprice "Staff" person said when asked on "output impedance":
"Less than 0.1 ohms and most likely less than 0.05 ohms"
The other new entry is starting at $700, it is the "Monolith Liquid Platinum Headphone Amplifier by Alex Cavalli" with PID 33305. It is a Balance version of the Cavalli Liquid Crimson. RCA and balanced connections on the back, and headphones outputs on the front.