This, the B&O Play Form 2i Lightweight On-Ears, was a review sample that I had forgotten I took "unboxing pictures" of 🙂 So here it is, a useful unassuming text and pictures unboxing (no audio, no video) that is customary of our unboxing posts here 🙂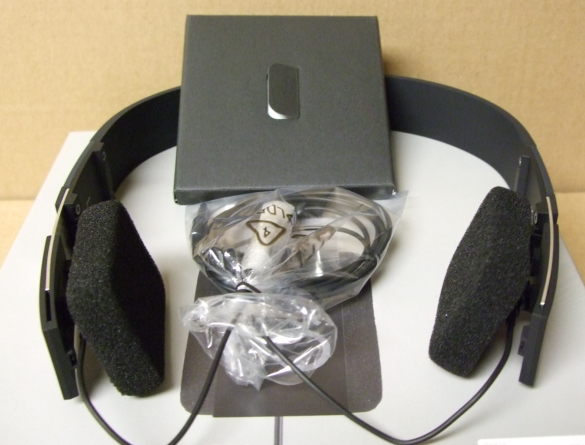 It is packaged in a B&O-style compact box, with the official MFI (Made for iPhone/iPod/iPad) on the bottom right side of the box.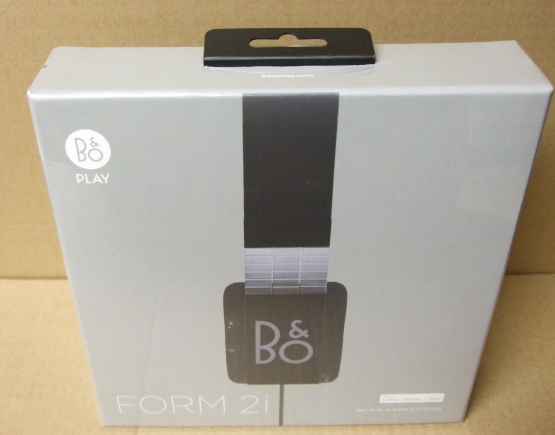 OPENING THE BOX
Upon opening the box, we have the headphones, with everything else underneath the fluffy container. The earpads are almost the same color, the flash picture below was the best I could do to make them stand out 🙂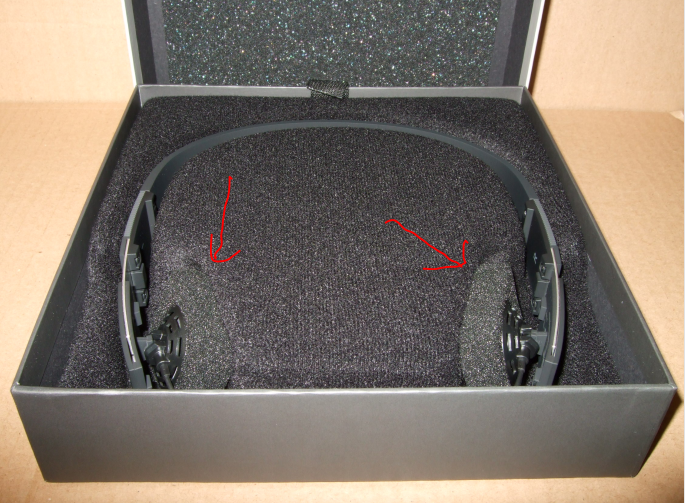 This is the box without the headphones. You can use it to store the headphones, or any other items that have similar shape. May even be used to store necklaces and other jewelry 🙂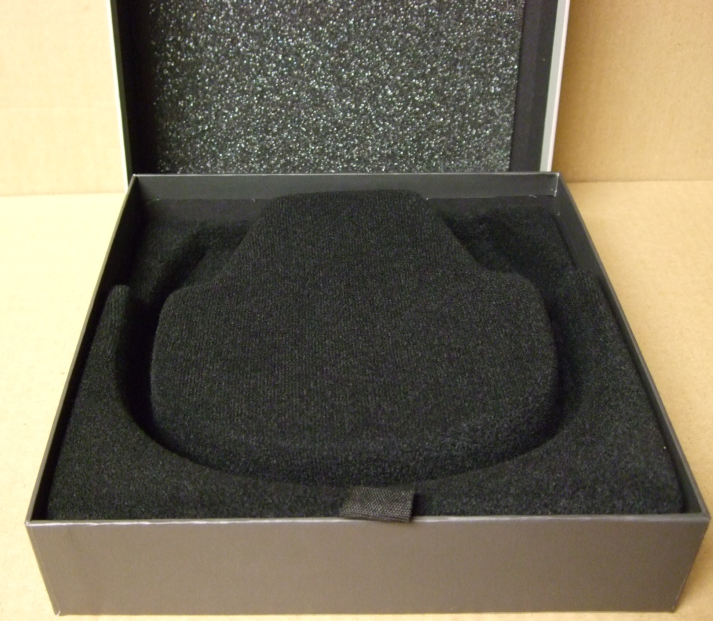 WHAT ELSE IS INCLUDED?
The cable is non-detachable, it is glued to the headphones and stored underneath the foam in the original box. The only other thing that is included is paperwork, four pieces of similar size, one of which is the user guide. The others legalese.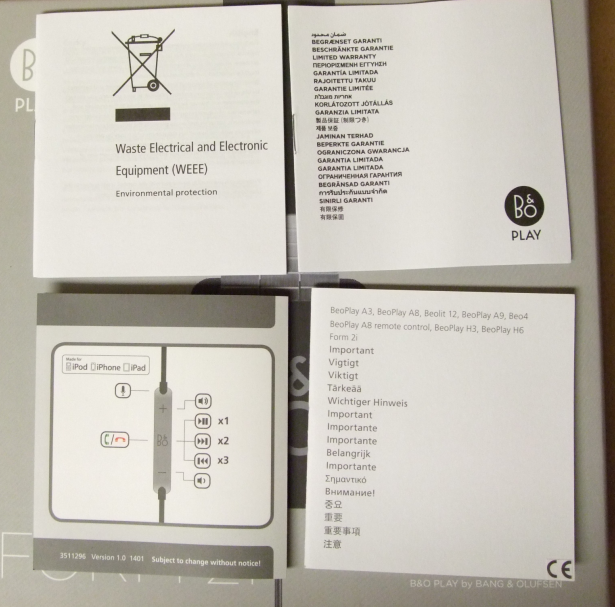 This is a close-up of the guide that tells you what pressing the various buttons does. It is the familiar MFI…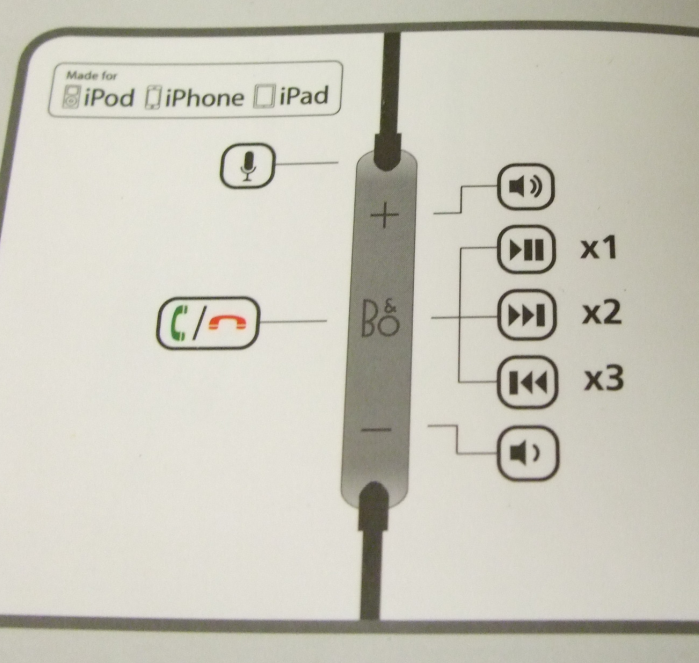 HEADPHONE WEIGHT
The headphones on their own weigh 2.7 ounces (without the cable on the scales). The cable on its own weighs around 0.2 oz. Together on the scale they weigh 3.0 ounces. This is done using a simple postal scale with 0.1 oz increments. The cable is not detachable, but you can weigh them separately 🙂
The headphones are about six inches head to toe (or in our case, top of the headband until the bottom of the earpads)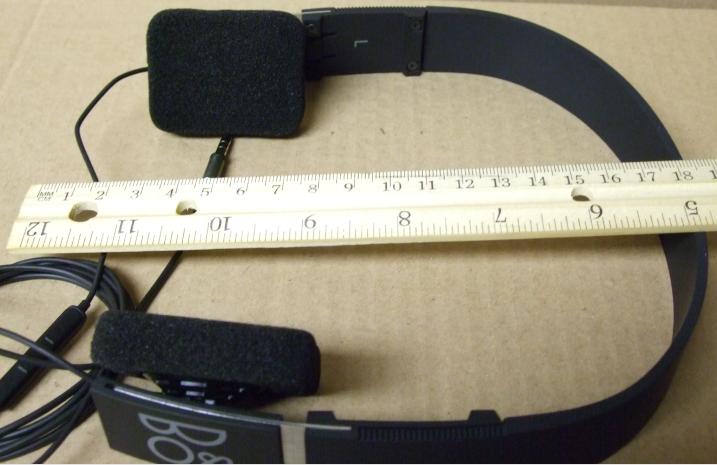 THE EARCUPS
An outside angled view of the earcup, an earcup in name only 🙂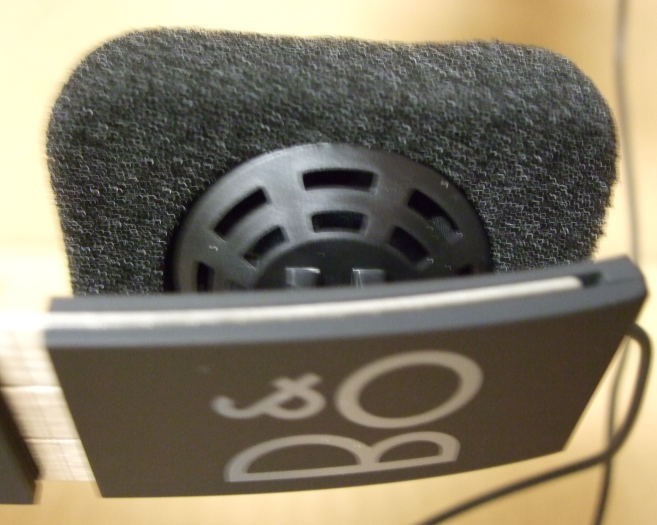 This is the connection and auto adjustment between the earcup, cable and earpads, with and without flash 🙂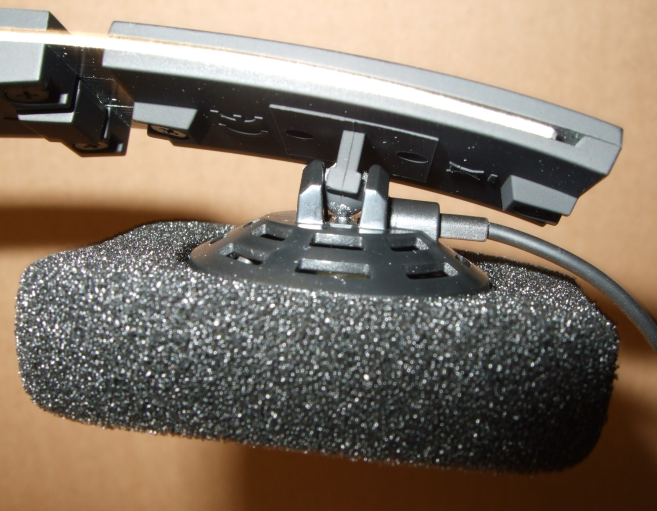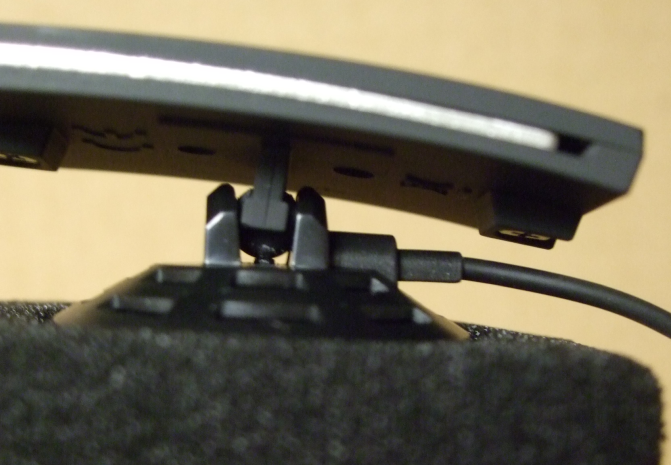 THE EARPADS
The rectangular earpads are just under 5cm tall, and about 4.5cm wide. Note also that there is an L and R on the inside of the headband. As you can see in the angled view picture, the material is old school 🙂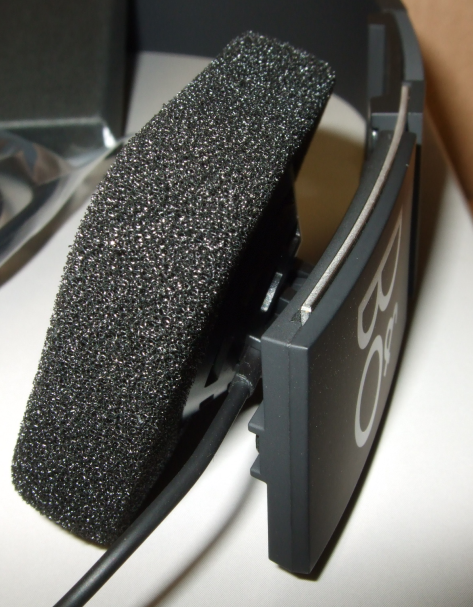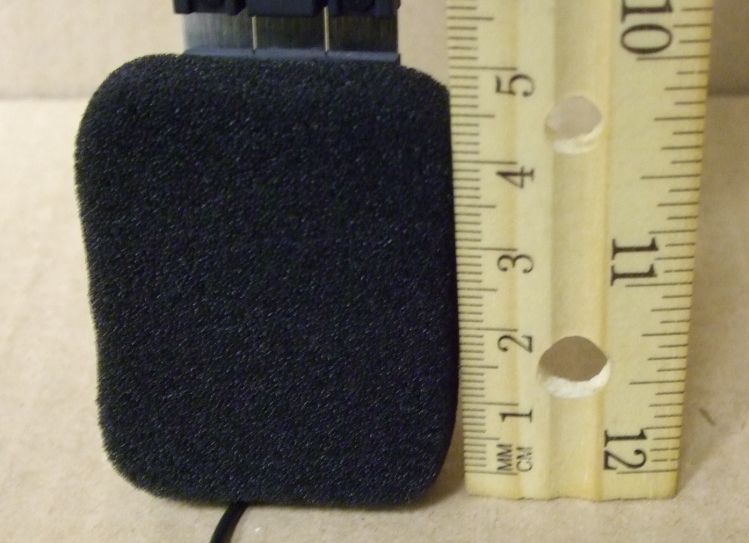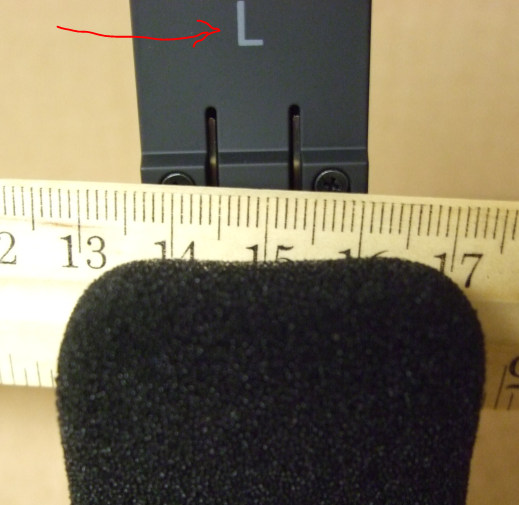 HEADBAND
The headband is about one inch wide, and about 6 inches in-between the temples.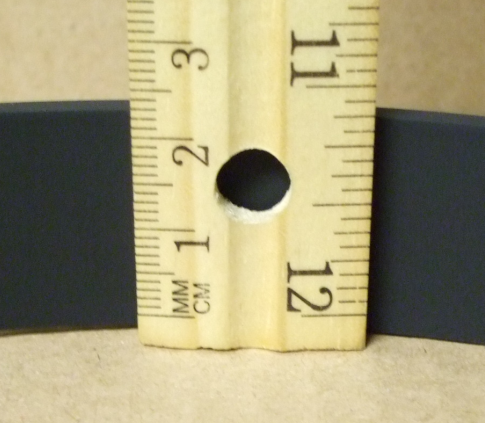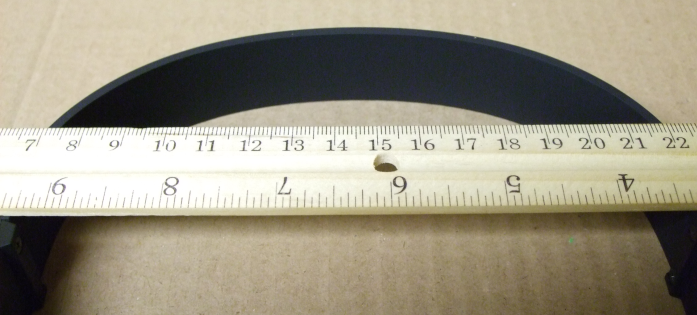 HEADBAND EXTENSION
The maximum headband extension is about 3.5cm, which is roughly 1.5 inches. Being smaller headphones, it's not a surprise, but something to consider if you have a head that needs more space.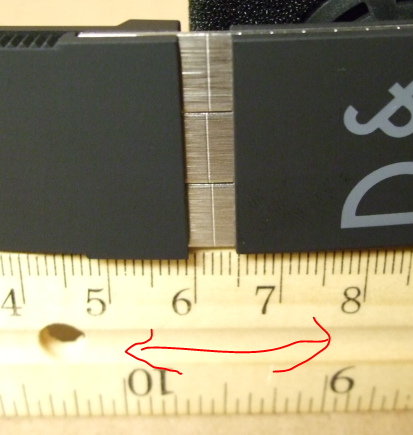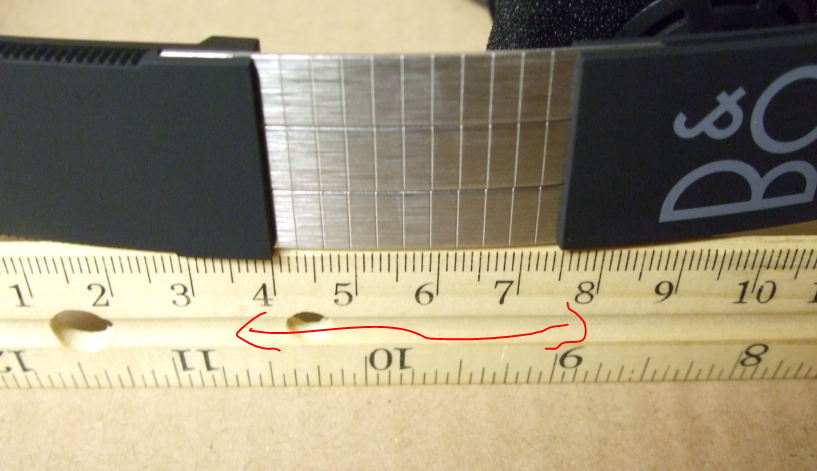 CABLE and SUCH
Here are the two sides of the MFI in-line remote control…


There is a Y formation in the cable…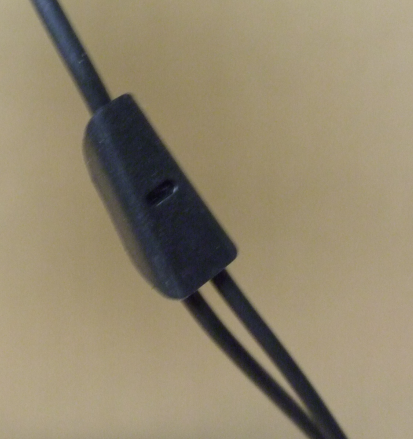 This is the headphone plug measurement, as you can see, three rings…