After betraying microSD fans, Google decided to betray the 3.5mm headphone jack as well with their 2017 Pixel 2 smartphones, making it the most high profile Android phone without a headphone jack. With that, the need for a USB-C headphone adapter (DAC/amp) for anyone wanting to use their 3.5mm headphones became mordant 😉
So Google released one such adapter of their own, taking USB digital audio and converting it to analog. After initially pricing it higher than Apple's Lightning adapter (SAD!), Google brought the price all the way down to $9 with free shipping to boot at their own store.
OVER-PACKAGED
I only bought one, so I don't know if this was a fluke or common, but it came in a giant padded envelope! The adapter is in a tiny little box, swimming in a padded sea 🙂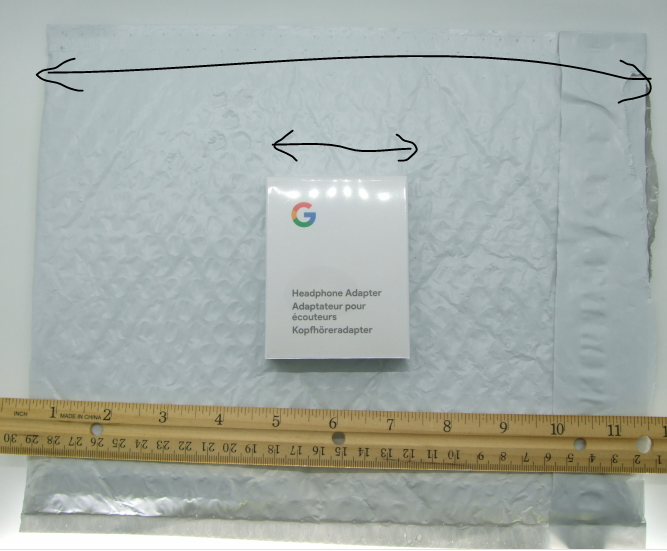 It is a tiny little box, could be confused with a pack of mints or a pack of smokes 🙂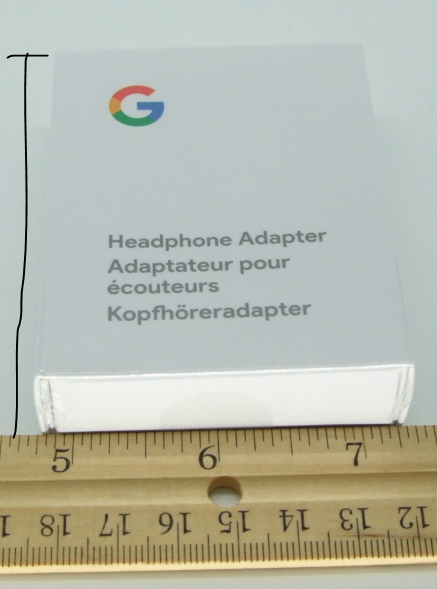 This is a Made in China product per the back of the packaging: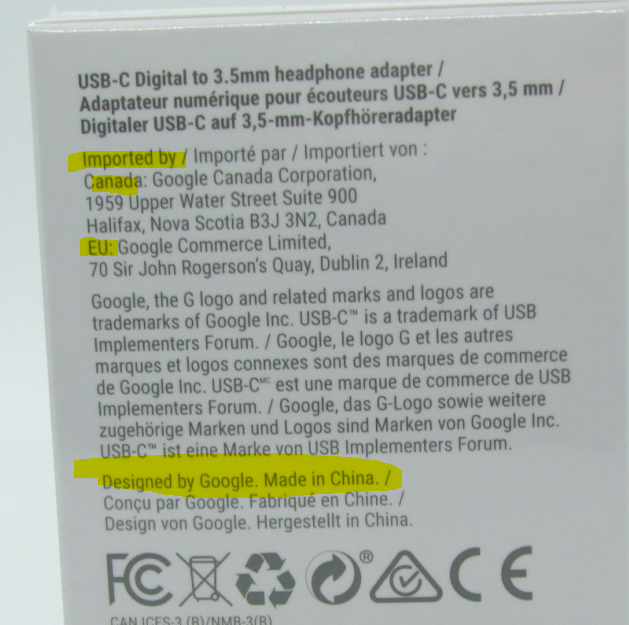 OPENING THE BOX
It is sealed in a clear cellophane type thing, so you know yours is unused/unopened: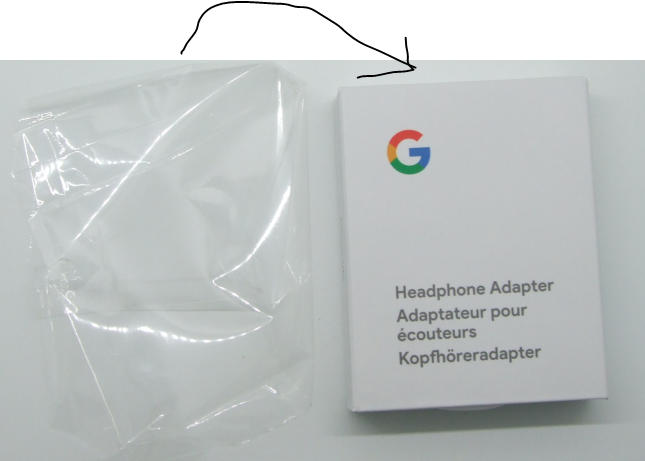 The little round thing you can barely see with my ghetto photography setup is not a sticker or tape, but rather, a thumb pull. You gently pull it, and the cardboard-y tray is pulled out of the outer shell…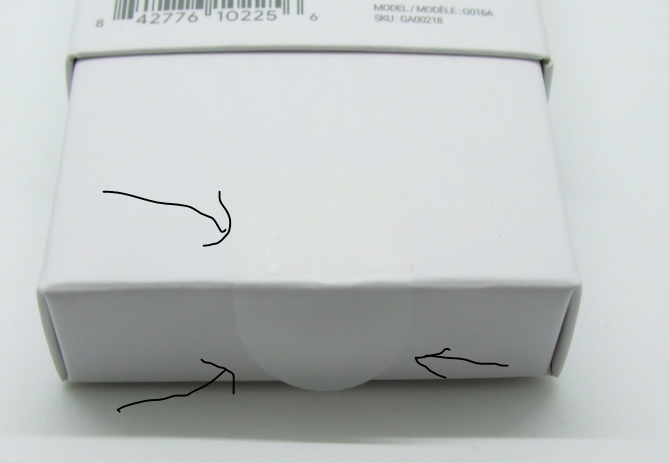 If you open gently, you can use the little box it shipped with as a storage box for it until or unless you find a better way to store it.
Pulling the tray out reveals the actual USB-C DAC/amp little thing. One side is USB-C male, the other side is a standard 3.5mm headphone jack…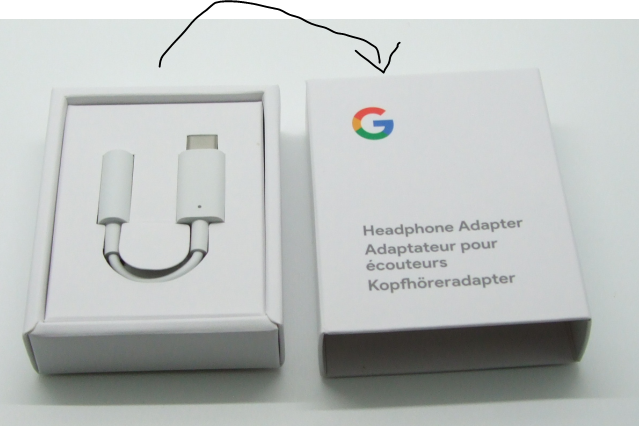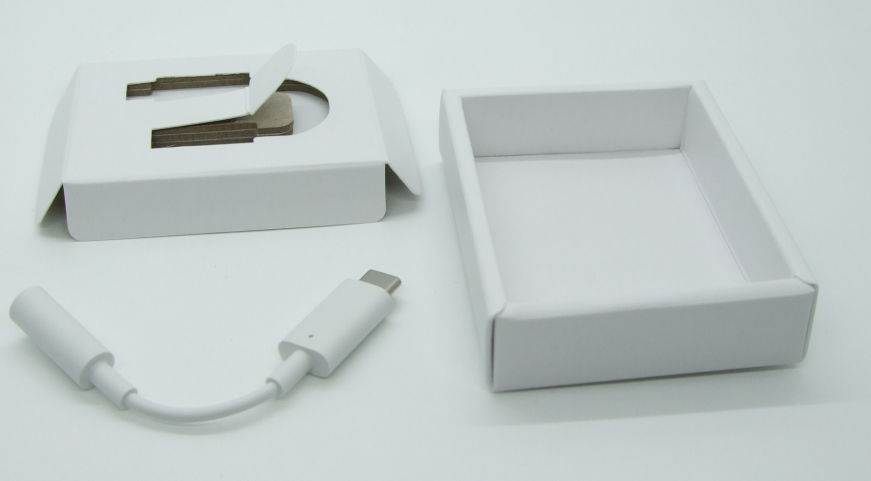 A few sheets of little cardboard glued together is what gives the tray heft. The picture is upside down. And what makes it a reusable storage tray you can throw in your backpack or leave on your desk…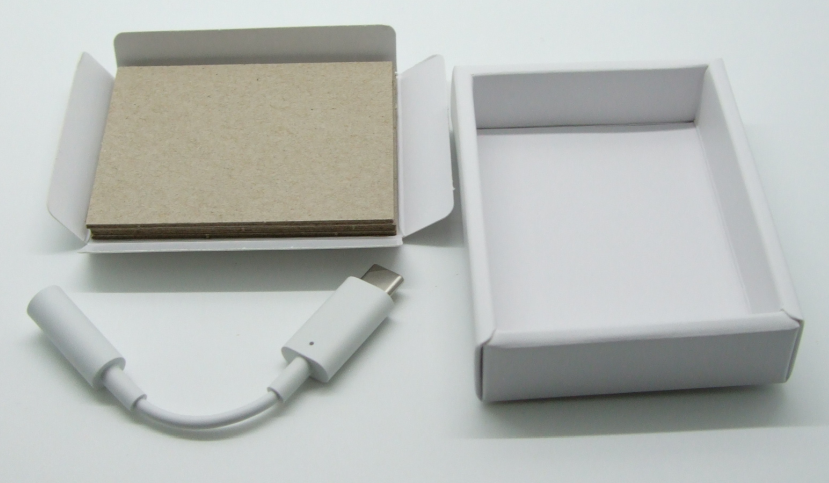 CLOSE-UPS of the USB-C DAC/AMP
It's a giant picture but as you can tell by the inches and the centimeters in the ruler, it's a small thing!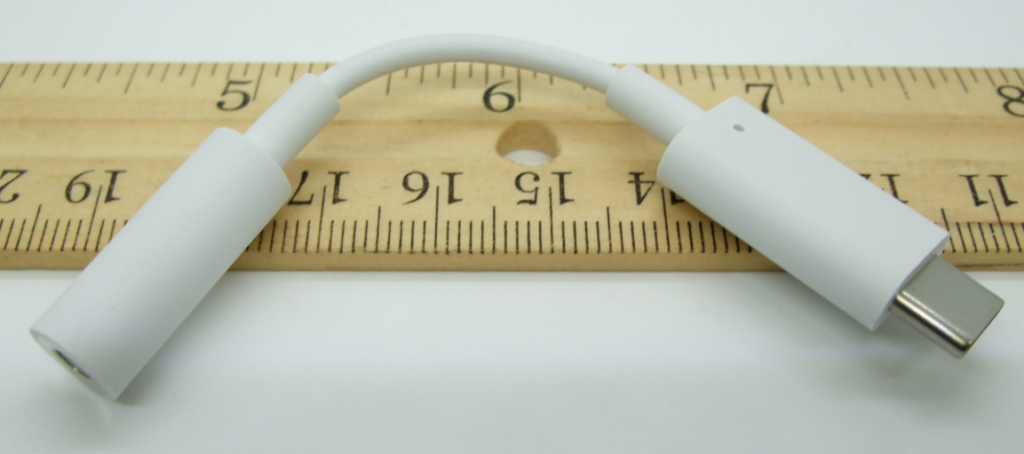 And now some pictures of the USB-C side, and an attempt to look inside the 3.5mm headphone plug…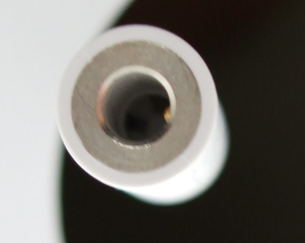 HOW DOES IT PERFORM?
More on that in our upcoming review 🙂