Don't look at the calendar now but we are exactly at the halfway point to Christmas! Time sure does fly. Time to start preparing gift lists 🙂
This is a never-ending topic in the hardcore forums and websites, what is a Neutral headphone? METAL 571 takes a stab at this in a new 15 minute YouTube video, which you can also find YouTube-embedded below:
FOCAL refreshes their consumer headphones line-up
Focal has the biggest expansion so far of their consumer headphone line-up, coming on the heels of their two high-end headphones (ELEAR and UTOPIA). They have an over-ear bluetooth headphone, along with a mix of new wired and bluetooth earphones…
The biggest (in terms of size and price) are the Focal LISTEN Wireless (bluetooth 4.1) headphones, that, as it is common now-a-days, take a previously existing wired headphone (Focal Listen) and create a wireless version of it. You can find the Data Sheet (includes basic specs, 32 ohm, etc) and Press Release under the Documentation section of the product page. Just like many other bluetooth headphones these days, they can also play music through a 3.5mm input, they fold, and come with a carrying case. They start at $300 after all!
From the official documentation above, here's the specs highlighted: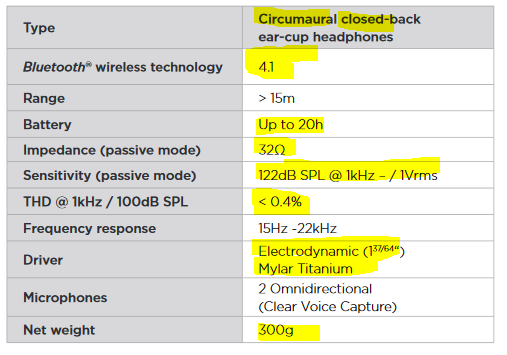 The Sphear in-ear was the first generation, but now it has a newer model, it is the wired "Sphear S". You can find its 25-page user manual, along with its Data Sheet, both in PDF format, under the Documentation section of their website. The remote is universal, and comes with the usual assortment of different eartip sizes (both silicone and memory foam types) and zippered case.
Next up, there is a new line of more affordable earphones, the new Spark line, which, as the name suggests, it is geared more so towards the consumer market. You can find more details and PDFs on both at the Focal website. These two actually have already began shipping, the wired goes for $70 and the wireless for $100.
REVIEWS, ETC (VIDEO)
+ OPPO PM-3 planars at Lachlan Likes A Planar Thing (9 mins), also YouTube embedded below…
+ OSTRY KC09 IEMs at Porta FI (11 mins)
+ Noble Audio Kaiser Encore review at Porta FI (17 mins)
+ hands-on with the Campfire Audio Andromeda and Vega at PMR Reviews (13 mins)
+ unboxing the $2000 Hifiman RE2000 IEMs (at least the model number matches the price!) at Currawong (7 mins)
+ unboxing the Mr Speakers AEON Planars at AORNIC (6 mins)
REVIEWS, ETC (TEXT and PICTURES)
+ MEASUREMENTS of the AudioQuest Dragonfly Black 1.5 at ArchiMago in Part I and in Part II
+ remember that with the Dragonfly, different colors are different products
+ Focal ELEAR at Headfonia and Guru
+ Audeze LCD-2 (2016 Aluminum) at Verum Sonus
+ V-Moda Crossfade II Wireless (bluetooth) at Headfonia
+ Flare Audio Flares PRO at Headfonics
+ KZ ATE budget-fi earphones review at Headphonesty
+ TFZ King earphones at The Headphone List
+ Plussound Prism earphones at The Headphone List
+ Fiio i1 lightning cable DAC/amp at The Headphone List
+ first look at the new A&K Ultima SP1000 DAP at Headfonia
+ Brainwavz headphone hangers at Headphonesty
+ Fostex TH-900 weekly discussion at Reddit r/headphones
Last, and probably least, here at this website, we have a text and pictures unboxing of the Monoprice Desktop Headphone amp, PID 11567. Review coming in the next few days/weeks/months/years 🙂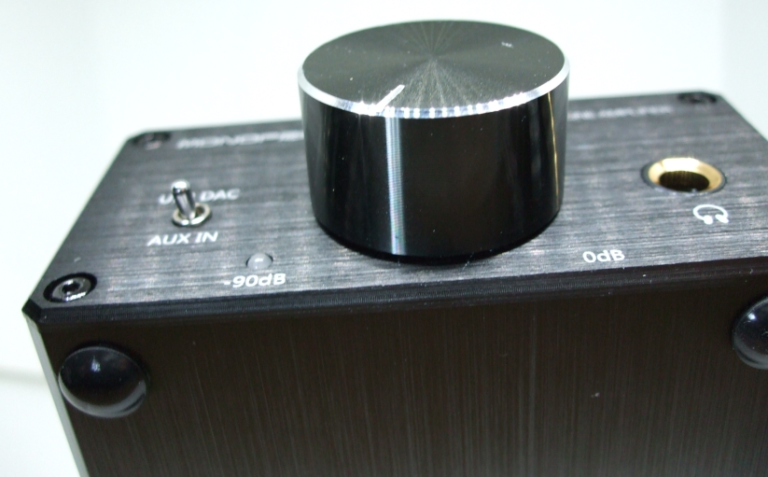 STREAMING SERVICES
It's hard to complain if it's free, but Spotify may be experimenting with the possibility of adding "sponsored songs" to playlists. So instead of more annoying ads, you listen to a song someone paid Spotify to promote. Or something like that…
Because Apple's profit margins are so low the company can just barely survive, they are now trying to squeeze more money out of record labels in their deals according to Bloomberg 🙂
Speaking of which, here's a Canadian's take, switching from Apple Music to Spotify, posted at Android Central.
I am going to post a stand-alone rant on the exclusives nonsense of streaming services, but until then, here's another paragraph venting, now the latest exclusive stupidity of streaming services is a personalized Google Play Music radio station available kinda-exclusively to Samsung Galaxy S8* users. Because Milk Music ain't walking through that door! Trolling Milk Music aside, I actually liked their automated blues station! RIP Milk Music!
AUDIO SHOWS
Part #2 of the Los Angeles audio show coverage is now posted at Headphone Guru. Second best thing to being at an audio show, definitely a lot less work reading posts and watching videos but nowhere near as much fun as actually being there 🙂