Shure stopped resisting the temptation and finally joined the world of consumer headphones, featuring a trio of lightweight portable on-ears. I just received the brand new SRH-145 closed-back on-ears (purchased from Amazon.com), and opened the box and took a few pictures while they were fresh and factory-clean (most pictures were taken on a blue background)…
The SRH 145s have an orange box, cardboard, can be disassembled, and of course recycled…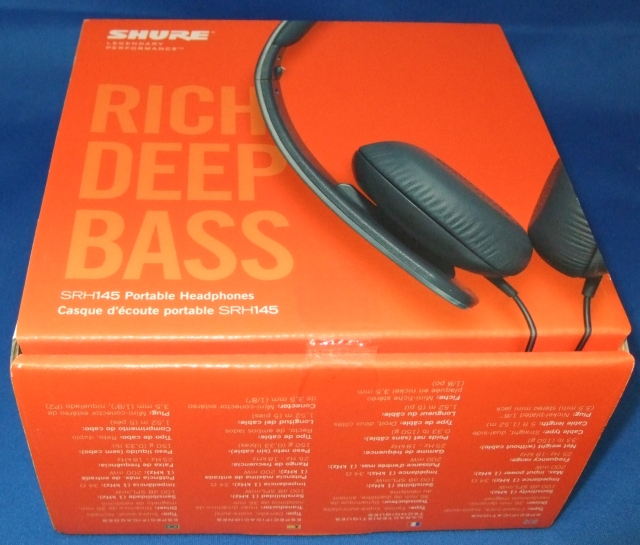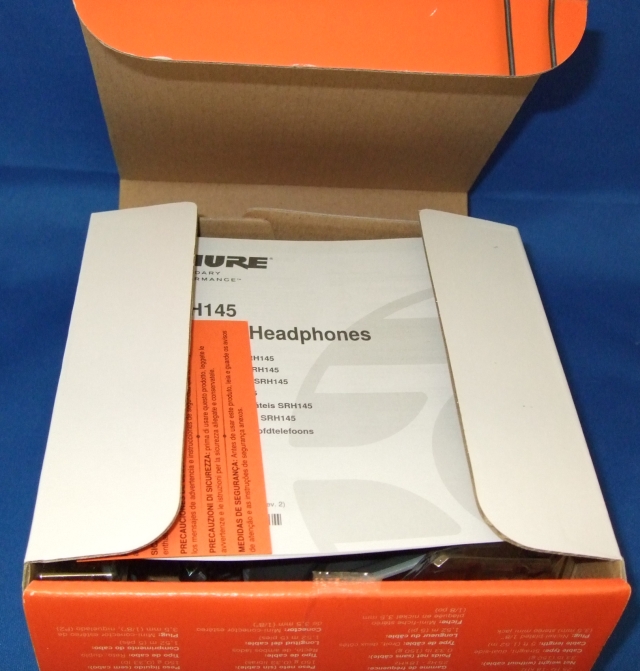 Inside the box we find:
the headphones with the cable in a protective see through bag
a small user guide (for both 145 and 145+)
tiny business card size orange card telling you to read the warnings
that's it, nothing else (except for the packaging material)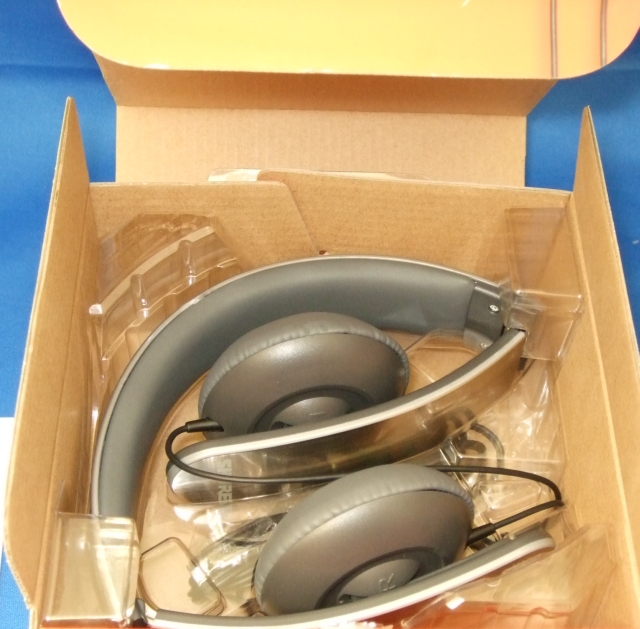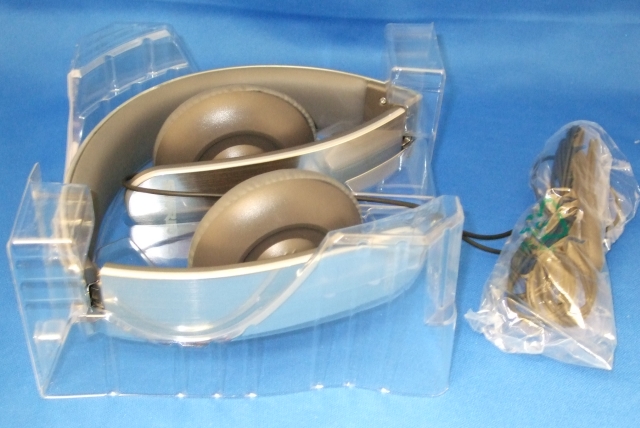 And here they are, out of the box, folded…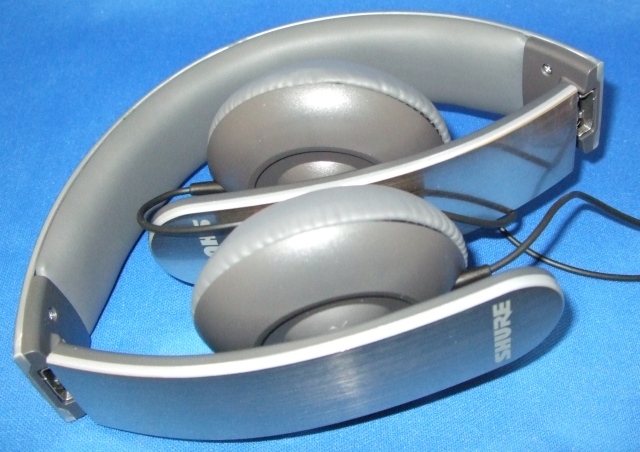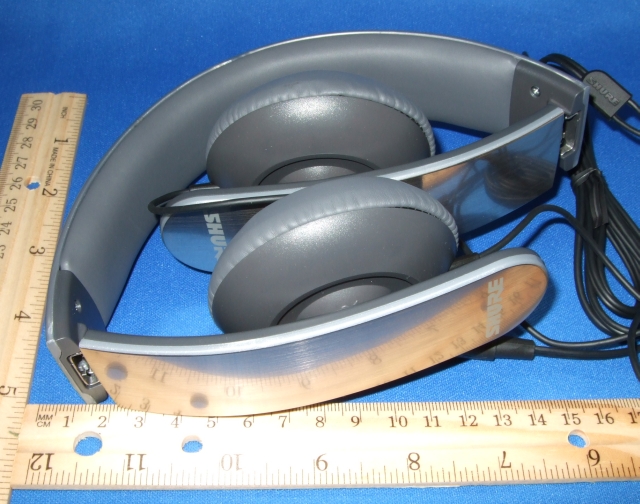 Shure SRH-145 Weight
This was a good time for weigh-in. The cable is not detachable but you can weigh them separately by simply not putting the cable on the scale (it is tightly coiled as it came out of the box so it's very manageable). Measurements are approximate using a small with postal scale…
headphones only: 5.2 oz
cable only: 0.4 oz
both on the scale: 5. 6oz
The Plug
The all important plug, two rings (remember, these are the SRH 145 that don't have a mic/remote), 90 degree angle, sturdy Shure grip…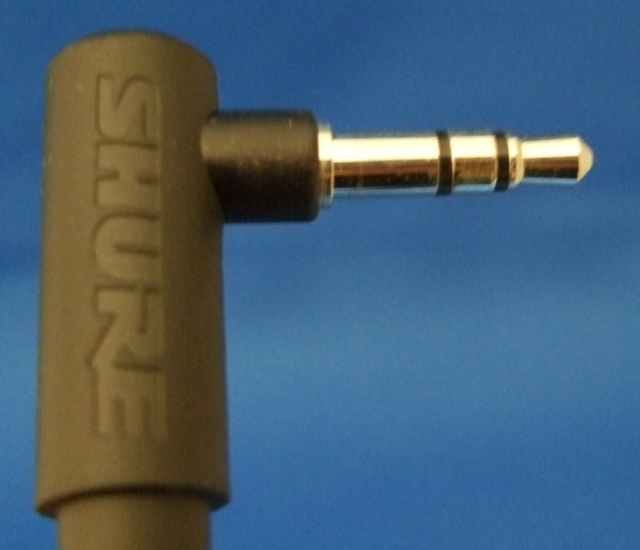 The connection to the earcups
The cable is not detachable and it goes in on both sides. It splits in a Y with a Shure logo square button at the intersection of the Y. This is a close up of the connection…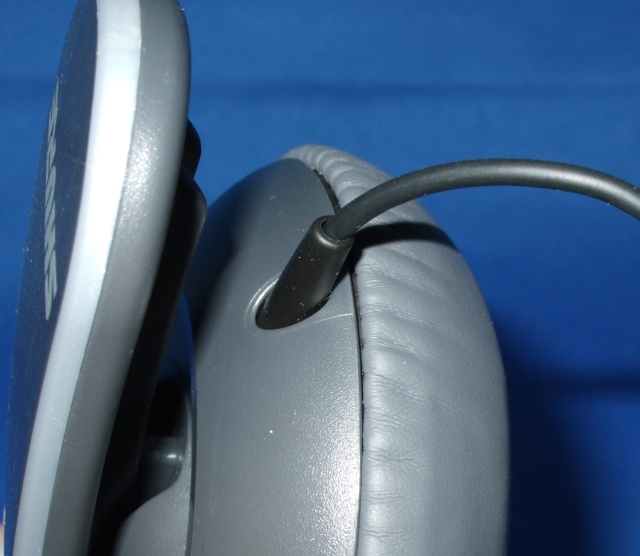 The Hinge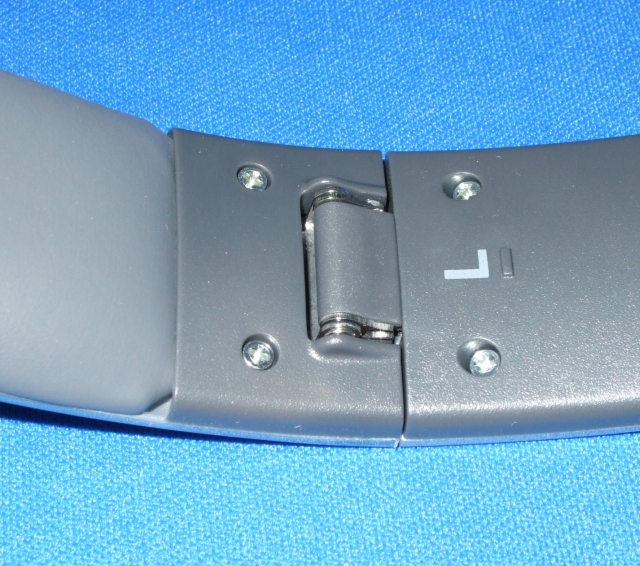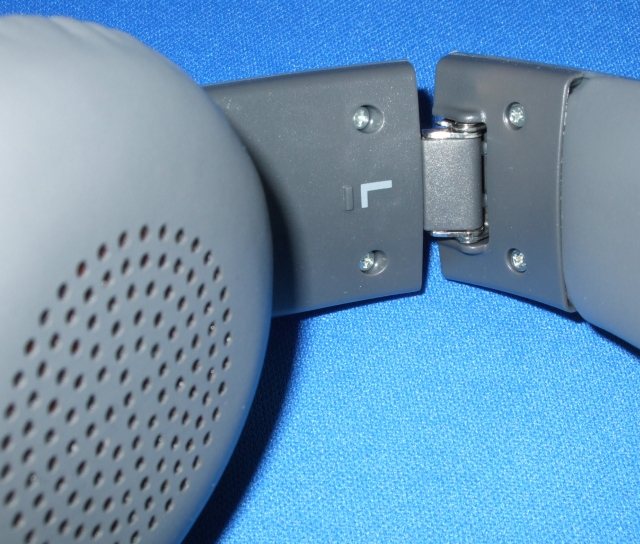 The Earpads
You are not imaging the orange inside – it is there! You have to look at it from a specific angle to see it as orange as it looks here. The picture above is from a different angle, so it's not as orange. I used flash on the picture, so the orange is a little more pronounced than in real life…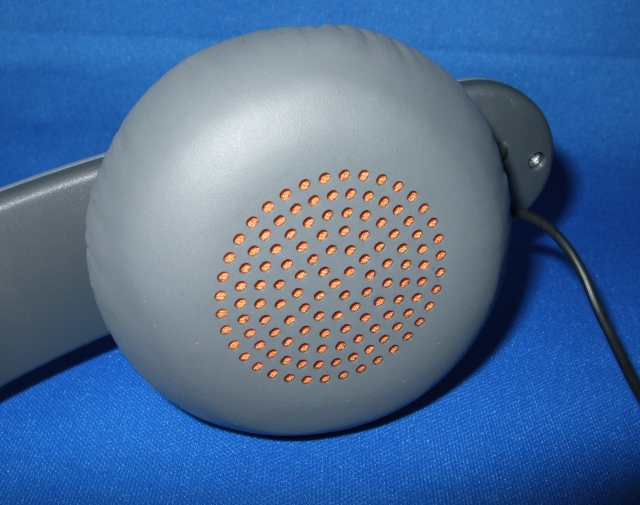 The Headband padding
Soft padding (the lighter gray area – the arc), not a lot of resistance to the touch…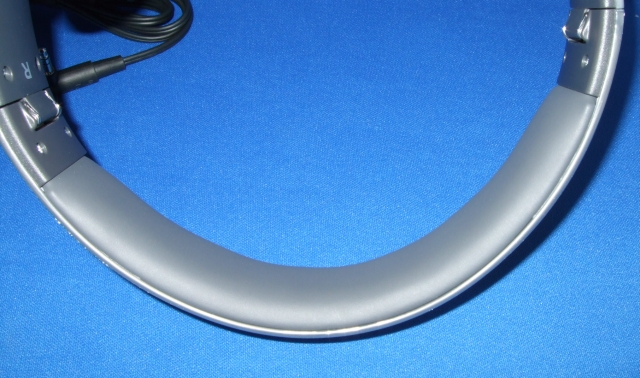 And Finally, the Headphones Unfolded…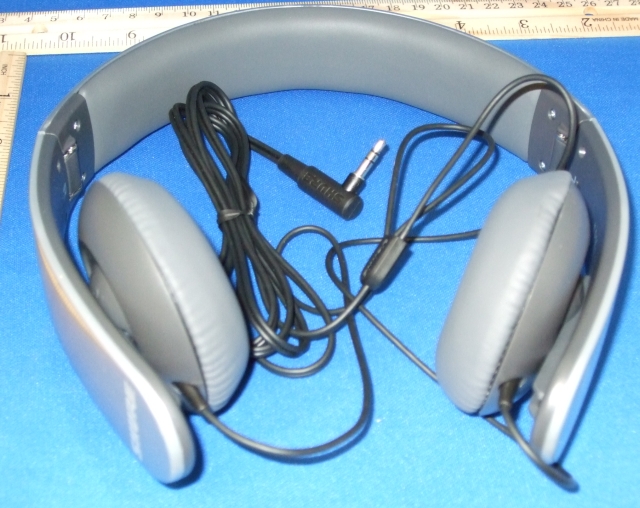 Wait, How Do They Sound, How Do They Feel?
Well, that's a very good question! You can find some answers to those two simple open-ended questions at the brand new Shure SRH-145 Review Diary (the review will unfold on a play by play basis, like a diary).
If you have any questions about them, please leave a comment or using the online contact form!