If you are a fan of bluetooth headphones, in this post, we use pictures and text (no audio, no video) to show you what's included with the Skullcandy Grind Wireless (bluetooth) headphones and close-ups of the important parts. A review will come later. Given the nature of audio and human perception, physiology and psychology, one could argue that an unboxing is the most objective part of a review 🙂
The Box
This is the front of the box, followed by the side of the box that describes the main features. The "12 hour battery" is a testable specification, something I'll be paying attention to during the review later on.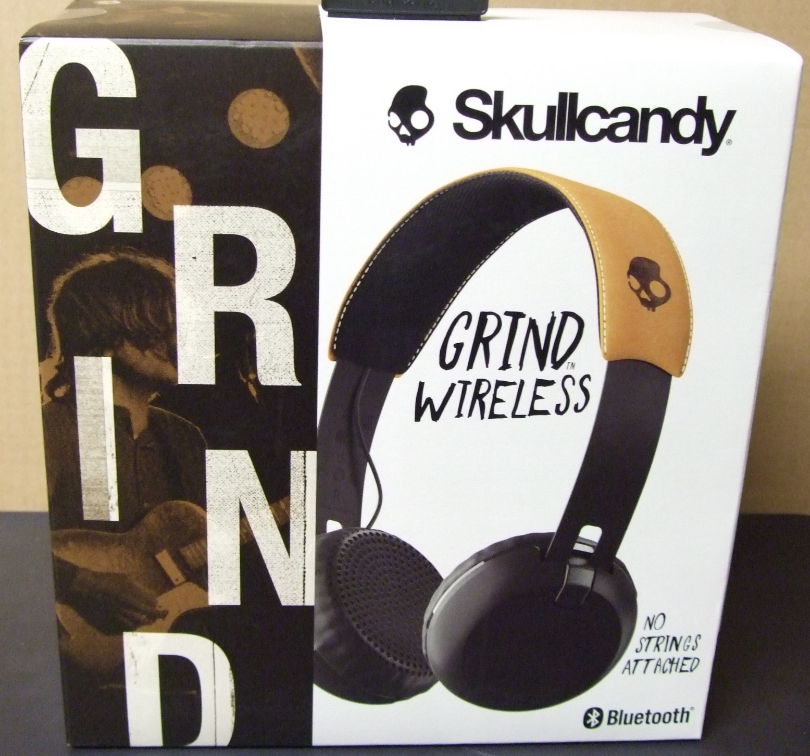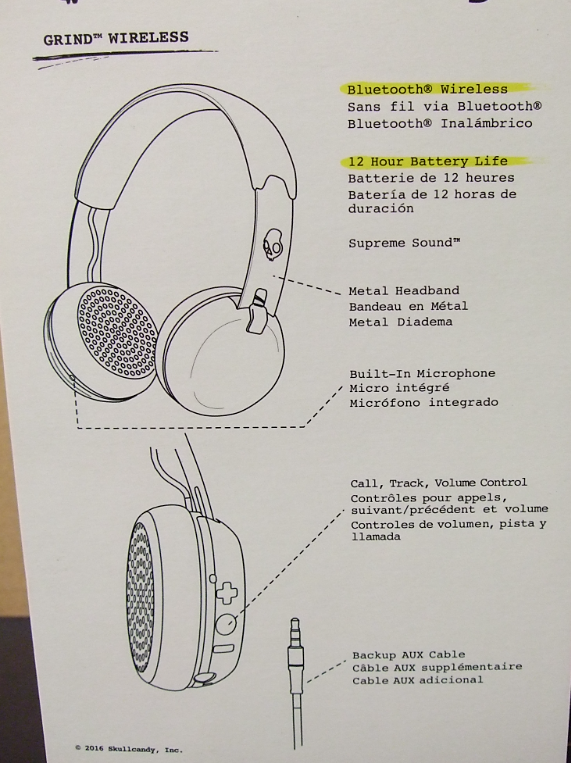 Inside The Box
Inside the box there is a unibody contraption that holds the headphones, and has a spot in the middle for the accessories, that Apple-esque thing that says Skullcandy.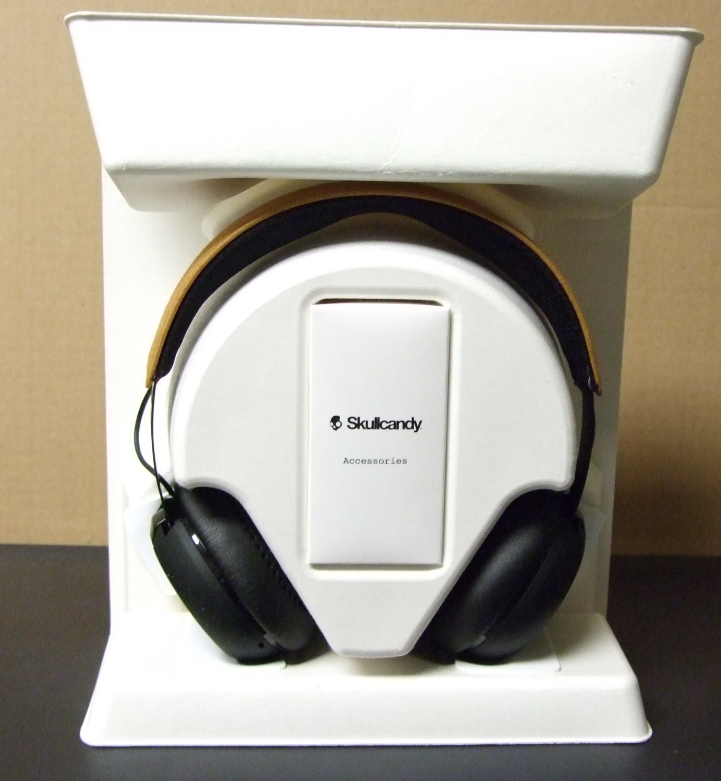 Here's a side view: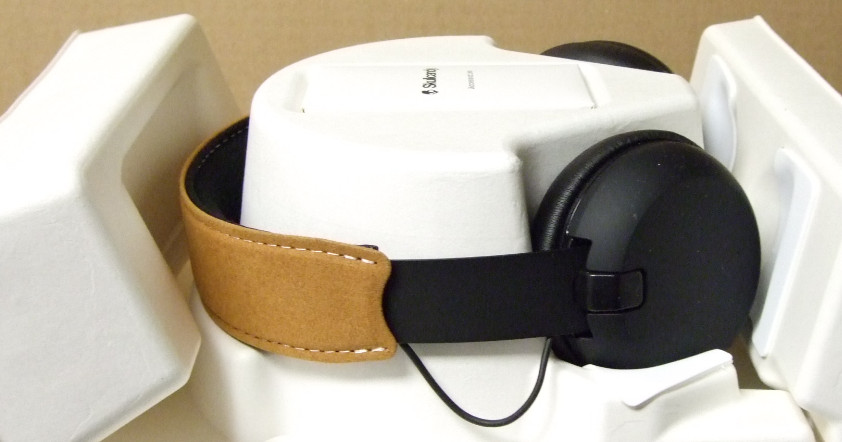 The Headphone Body Parts
This is what makes sound, here's a close-up of the earcup: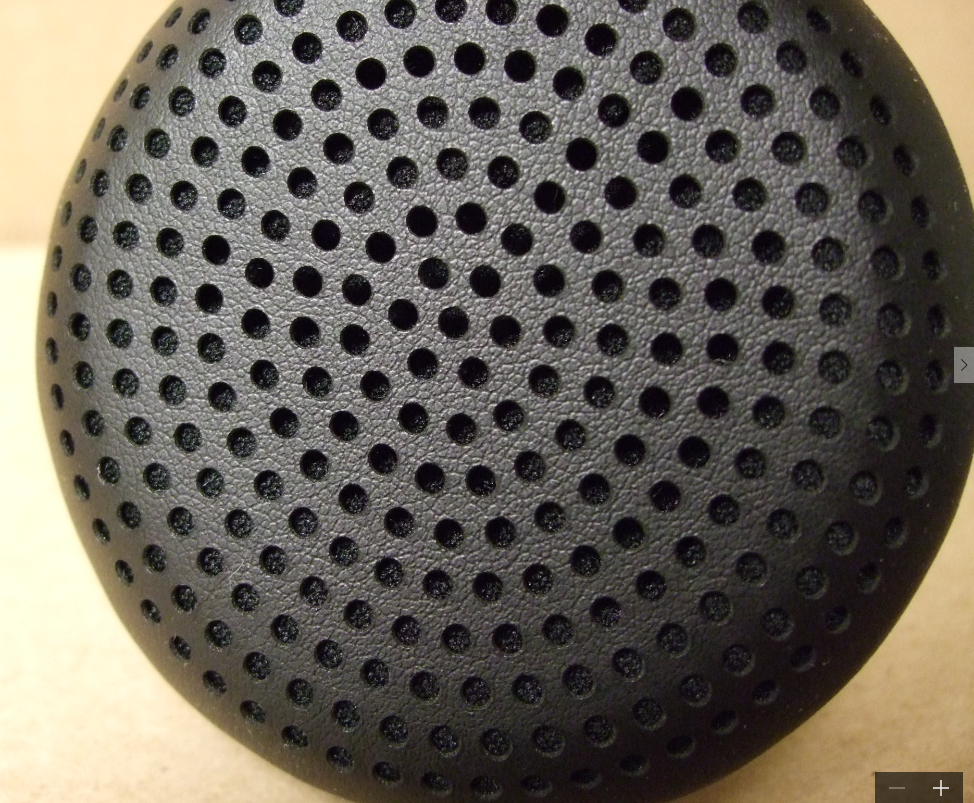 On each side, the cable goes underneath the headband (the underside) like this: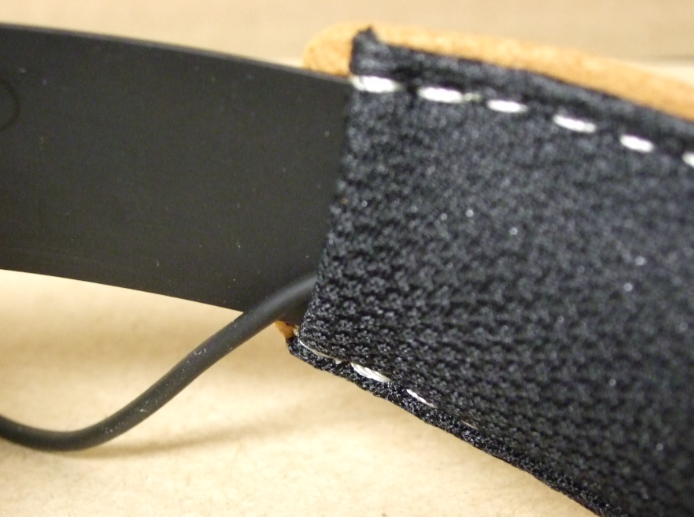 This is the underside of the peak of the headband, you can see the stitching and material: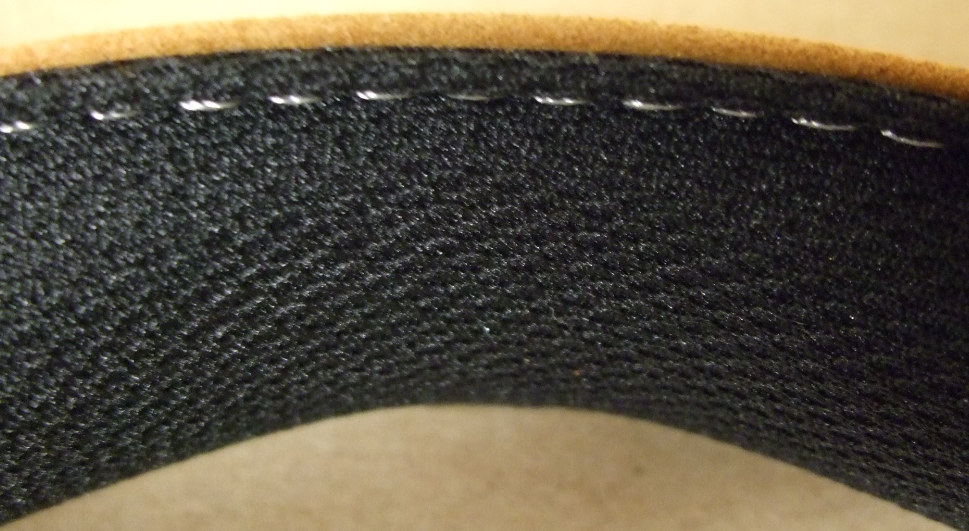 This is a close-up of the tan part of the top (outer side) of the headband: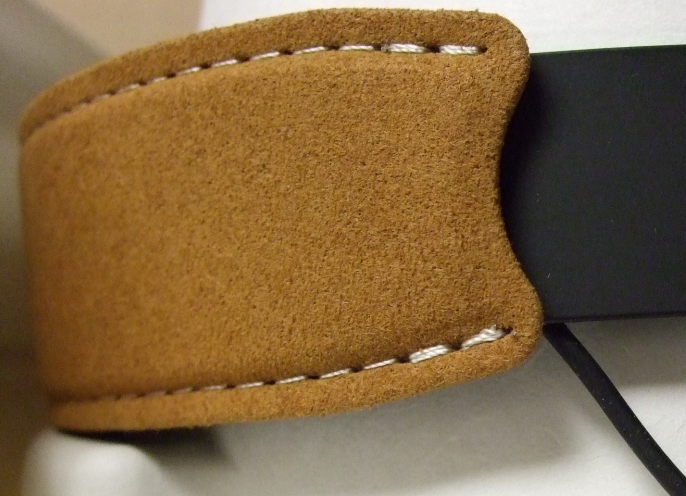 On the left side, right above the metal material, you get a Skullcandy symbol: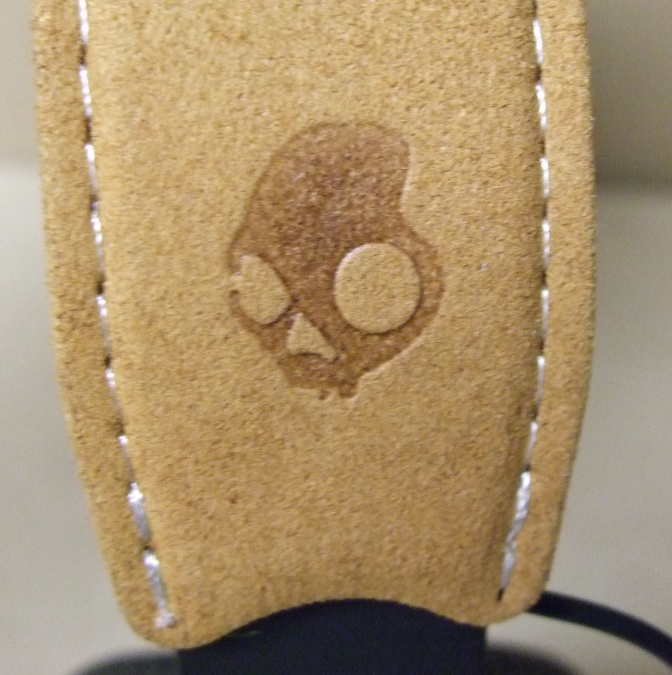 On each side, you can adjust the side by up to 3cm. Here's a before (no extension) and after (full extension) picture: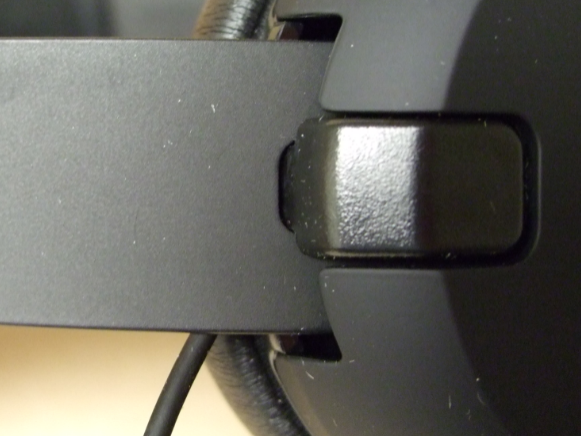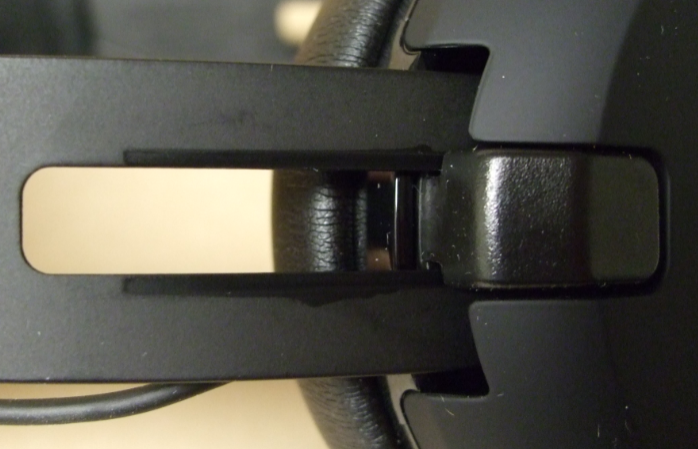 The Buttons
Buttons are crucial in the operation of bluetooth headphones. The Grind BT has all its buttons and inputs on one side, the right side.
This picture below is sideways, the buttons are vertical. The "+" and "-" are as expected, the volume up/down and track next/previous when you press and hold the buttons. The round button is the power and pairing button. That little hole with the red arrows is the light, red while charging and green after it finishes charging.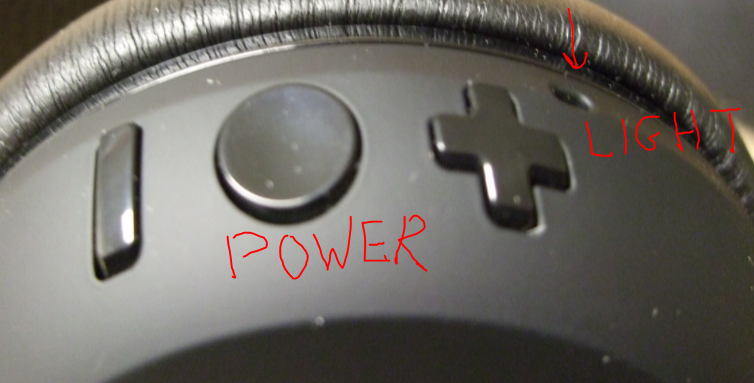 Below those we find the 3.5mm input when you want to play music from a wired source, and the microUSB input (for charging purposes):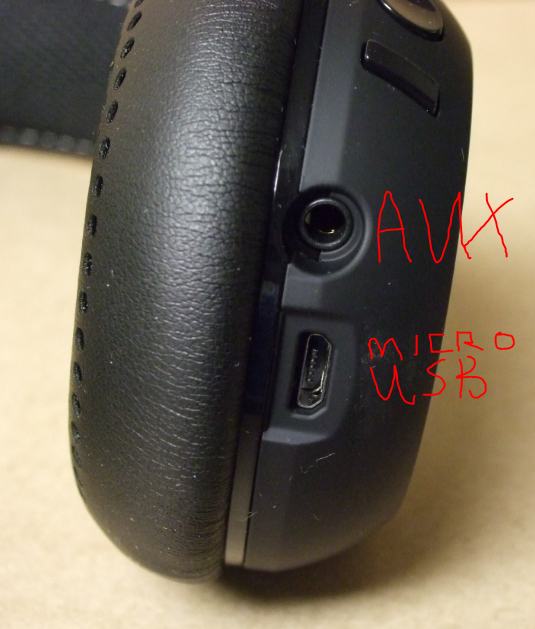 The Accessories
That white box in the middle of the box (see third picture from the top) is actually shaped a bit like a casket, you know, the skull theme, and inside it has the included accessories, a microUSB cable, a 3.5mm plain no-buttons cable (one side is flat, the other is right angle), along with a simple user guide and a warranty.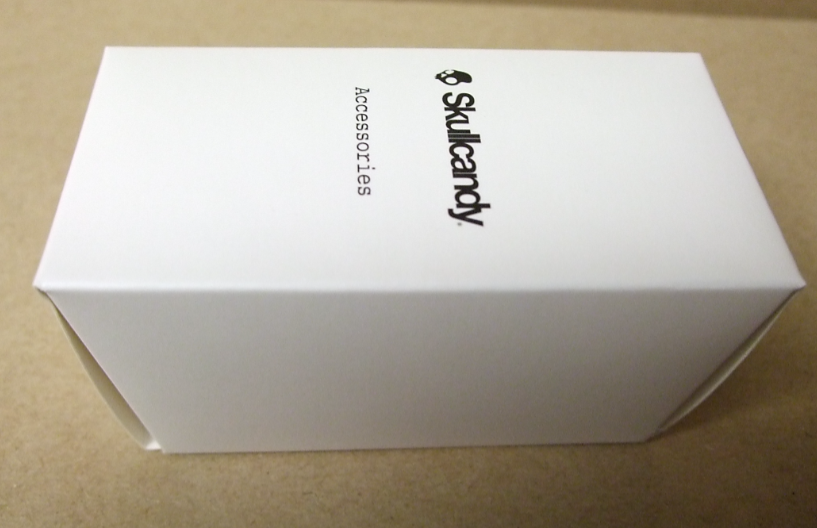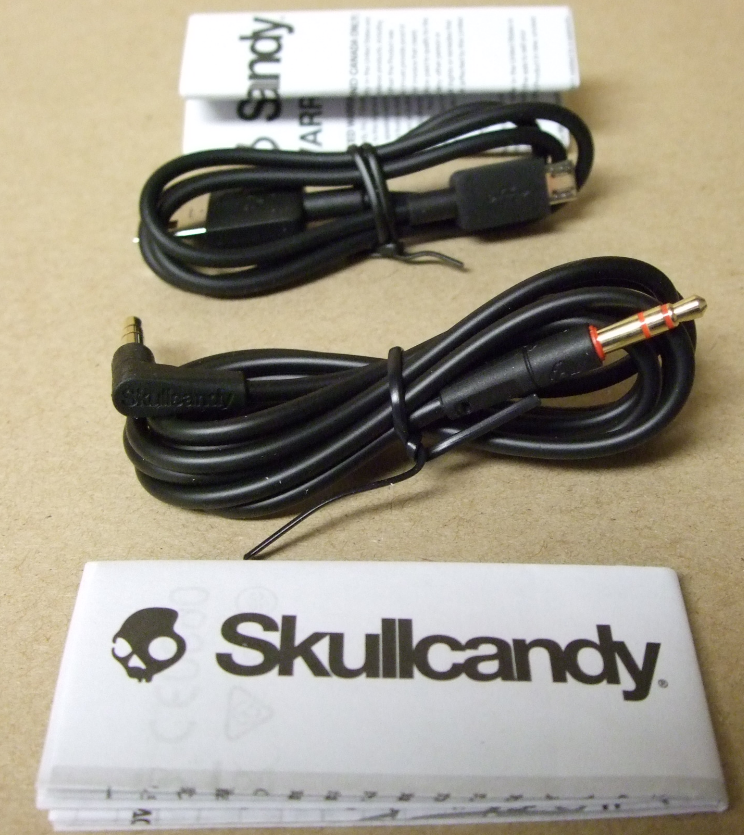 And finally the bar code from the bottom of the box, you see all the certifications and such. This says it was designed in Utah and made in China. We also learn that the built-in battery is lithium-ion, which is the most common type these days.