LATEST UPDATE on 9/30/17: I fell behind by a few weeks, but now I'm adding more of the IFA 2017 era new headphones 🙂
Another year has flown by, and here we are, it's time for a new wave of products ushered out in Berlin at IFA 2017 and all around the world at the same time period. CES in Vegas typically brings us a lot of new headphones, but IFA in Berlin too gives us new gear as well!
EXECUTIVE SUMMARY
Schiit Loki Mini hardware equalizer
Shure launches bluetooth versions of SE series
Bose QC35 II falls in love with Google Assistant
Bose joins the Truly Wireless craze
Monoprice M565 Open-Back Over-Ear Planars
KOSS Two New Gaming Over-Ear Headphones: Open or Closed
Sennheiser IE 80 S earphones
Beats Studio 3 Wireless Over-Ears
Pioneer HDJ-X DJ headphone trio
Sony expands 1000X line with WH-1000X M2 ANC/BT Over-Ears, WI-1000X Neckband Bluetooth Earphones, and WF-1000X Truly Wireless
Monoprice Monolith M300 planar IEMs
Beyerdynamic Aventho Bluetooth headphones
Audio Technica $2K ATH-ADX5000 open-back flagship
various RHA earphones
various gaming headsets
SCHIIT AUDIO reveals HARDWARE EQUALIZER
Hardware equalizers are a thing, and Schiit audio has revealed a new one, the Loki Mini a $150 device styled like their Modi/Magni DAC/amps. Four different frequencies can be adjusted, progressively, using the rotary dials on the front.
The Loki Mini also serves as a true bypass switch [front binary button] for those of you who loves to tweak and compare. Perhaps this was a product made specifically for the audiophile forums 🙂
A mnemonic for the name, the "L" in Loki matches with the "L" in equaLizer 🙂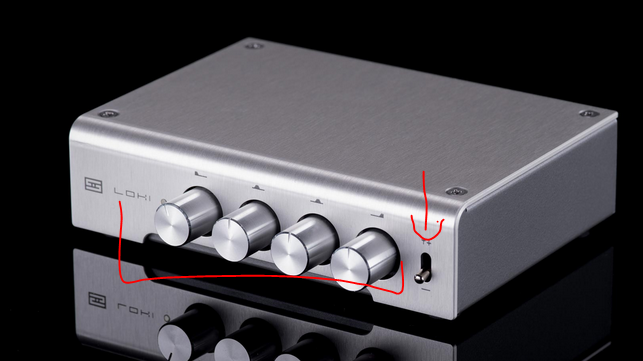 SHIRE SE SERIES discovers BLUETOOTH
Shure is slowly but steadily expanding into bluetooth. Two of the SE-series earphones, the well-known SE-215 and the lesser known SE-112 are now getting bluetooth versions.
The SE-215-BT1 (bluetooth one) will be a Bluetooth 4.x and will come in four different colors, hoping to translate the popularity of the SE 215 into bluetooth sales. Its starting price is $150.
The more entry-level SE 112 BT1 comes only in one color, and supports Bluetooth 4.x, with a starting price of $100.
Both are priced higher than their wired-only models. This being newer models and being bluetooth (extra tech needed for bluetooth usage).
But that's not all. If you want to use your existing wired Shure SE-series earphones in a bluetooth fashion, they are launching a $99 cable, the memorably-named Shure RMCE-BT1 to do just that. It uses MMXC connectors.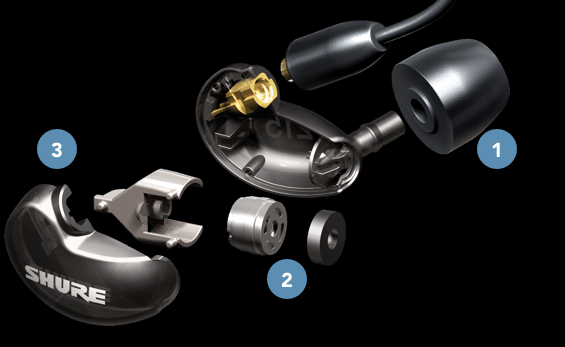 BOSE QC35 II co-promoted with Google Assistant
The Union of the Two Towers for some, Bose and Google uniting to bring Google Assistant to the new QuietComfort QC 35 II (second generation) closed-back over-ear bluetooth headphones. Google is planning their big Pixel 2 event on October 4 in 2017, and I'm sure these headphones will get their time in the spotlight during the Google Assistant part of the presentation.
This market and price segment is getting even more competitive, with more new models and also more challengers offered at lower prices. Sony's already released a second generation of the 1000x [see below], and Sennheiser rebooted their under the "HD1" (nee Momentum) line.
The QC35 II retains the $350 starting price, with shipping estimated later in October and pre-orders accepted.
BOSE Soundsport Free "Truly Wireless" earphones
"Truly Wireless" promises the ultimate in convenience, and the launch of Apple's Airpods last year gave the whole "truly wireless" (smart or wearable or otherwise) a shot in the arm. So much so that Bose launched their first entry in this segment with the $250 SoundSports Free. "Free" is part of their name, they are not free 🙂
Bose is being proactive, a "find my earbuds" app comes with them 🙂 These too are slated for a late October 2017 release, with pre-orders accepted.
MONOPRICE M565 OPEN-BACK OVER-EAR PLANARS
The Monoprice M560 was an closed/open (by removing outer earcup blockage) headphone, but the new M565 is different, it is an open-back over-ear planar magnetic headphone, with Monoprice embracing the conventional instead of the unconventional. The M565 has the same starting price of $200 and it is already shipping. Of practical interest, it has removable earpads.
It has a bit of a "space age" look 🙂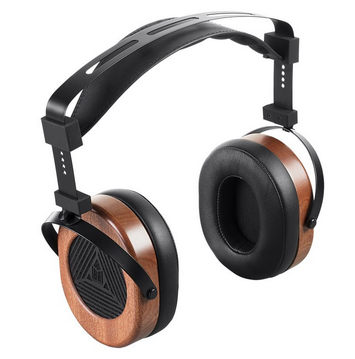 KOSS launched open and closer gamer headphones
Come smell our gamey dairy aire! So many puns in that sentence 🙂 KOSS made its splash at IFA 2017 with the announcement of a pair of over-ear gaming headphones, the GMR-545 model. And they are letting the gamers decide on open vs closed.
The GMR-545-AIR is (as the name suggests) open-back, while the GMR-545-ISO is (as the name does NOT suggest) closed-back 🙂 Each one goes for a reasonable price of $60.
Two cables are included in the box, one 4ft with a 1-button remote/mic, and one 8ft gaming cable with a boom microphone. The usual KOSS "limited lifetime" warranty is included.
Here's an ultra short teaser video of them from KOSS:
Details on the headphones at the KOSS website. They have dedicated pages for the open-back (AIR) and the closed-back (ISO) models.
Of note is that impedance for the closed model is 35 ohm, while the open-back model is rated at 60 ohm.
SENNHEISER IE 80 S EARPHONES
Sennheiser is adding an "S" to their "IE 80" earphones and this new model, with a $350 pre-order price, has a detachable cable (2-pin proprietary connector), Comply eartips, 16 ohm impedance, and a spec-sheet promise of up to -26 dB attenuation.
Sennheiser resists to play the "Driver Wars", there's not even a mention of driver in the product page 🙂
A picture of the included accessories, the recommended wearing technique, along with how to use the included cleaning kit can be found, in black and white, in the "Quick Guide" at the bottom of the product page mentioned above. Or you can jump straight to the PDF file.
Here's a …69 second video promoting them from Sennheiser:
BEATS STUDIO 3 WIRELESS OVER-EARS
Under the Apple regime, Beats focused on earphones and the Solos mostly, but now they are back with a new Studio headphone. They are are jumping squarely in the highly contested $300-ish ANC + Bluetooth over-ears with their new Studio 3 Wireless headphones, available in four color schemes.
CNet has a two minute video overview of the new competitor to the Bose QC35, Sony 1000X (Sony has its own new model ~ see below), and such.
As expected with Apple products these days, there are integrated controls for Siri, built-in rechargeable lithium ion battery that promises up to 22 hours of operation with ANC on, or almost twice as much without ANC.
Four different color are available with a late October 2017 release estimates. Pre-orders are accepted right now for $350 at authorized Apple dealer at B&H Photo.
PIONEER has three new HDJ-X headphones
Pioneer is focused on DJ-related headphones these days, with their new HDJ-X series that comes out with three models with replaceable earpads and cables, and 810G military testing: the HDJ-X10, X7 and X5, with prices increasing as the model number increases 🙂 Impedance ranges from 32 to 36 ohm.
Of these so far, the HDJ-X7 has a US price of $220, while the HDJ-X5 has a US price of $109. They are available in either silver or black (add a -K or -S to their model name).
SONY FOLLOW-UPS ON THE MDR-1000X with WH-1000X M2
The Sony MDR-1000X gave Bose and others I run for their money in the $300~ price range of ANC and bluetooth closed-back over-ears. Sony is following up on that success with new models, and a slightly reboot of the naming scheme as well.
The new WH-1000X M2, or perhaps it will end up getting affectionately (?) called the M2, continues with the tech features of this segment, including support for LDAC (it's Sony's after all), apt-X (so they paid Qualcomm, or maybe part of their Xperia deal), touch controls, bluetooth, active noise cancellation, and more.
It will be released in mid-September for $350 in black or gold color schemes. Pre-orders are already accepted at amazon.com.
This is Sony's YouTube promo video ad for it:
UPDATE: it looks like Sony is taking their promotion for these to the next level ~ with a …. simulated airplane (!) of sorts…
A NECKBAND BLUETOOTH SIDEKICK TO THE SONY 1000X
One of the reasons Sony tweaked the naming scheme is because they are expanding this line to neckback bluetooth earphones as well. The parallel model to the over-ears is the new WI-1000X. This too will support apt-X HD and LDAC, and as the naming change foreshadows, it is also priced in that range. $300 is the starting price for this, available in either gold or black, with pre-orders available at amazon.com.
Here's the Sony YouTube teaser ad for it:
SONY ALSO GOES TRULY WIRELESS IN 1000X series
The Sony 1000X series is now a trilogy, mayhaps borrowing a page from the Momentum playbook of an expanding sub-brand. Their third expansion are in another consumer segment that wants to break out but it limited by size. The "truly wireless" models.
Their attempt in this series is the WF-1000X, available in black or gold too, and priced consistently with this line (and inconsistent with our empty wallets) for $200. Just like the others, it's expected to come out in mid-September with pre-orders accepted at amazon.com.
MONOPRICE MONOLITH M300 PLANAR IEMs
Not a whole lot of details are available yet but the r/headphones sub-reddit spotted the Monolith M300 planar-magnetic in-ears mentioned at the Monoprice website. Still no live listing is available. Per the Google, this was first spotted in Monoprice coupon exclusion lists at headfi.
Here's the picture from the Monoprice website: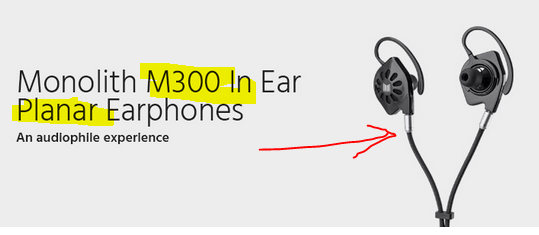 AUDIO TECHNICA CONTINUES THE FLAGSHIP PARTY WITH A $2,000 OPEN-BACK
The model name/number does not scream flagship, but it is certainly intended to be so! The new ATH-ADX5000 is a $2000 flagship for Audio Technica! This is hand assembled in Tokyo. They are open-back headphones, as the "D" in the model name suggests. They have lots of pictures of their at their newsroom, where you can also see the stylish case they come in.
You are probably not going to power these with a Sandisk Clip, they have a 420 ohm impedance 🙂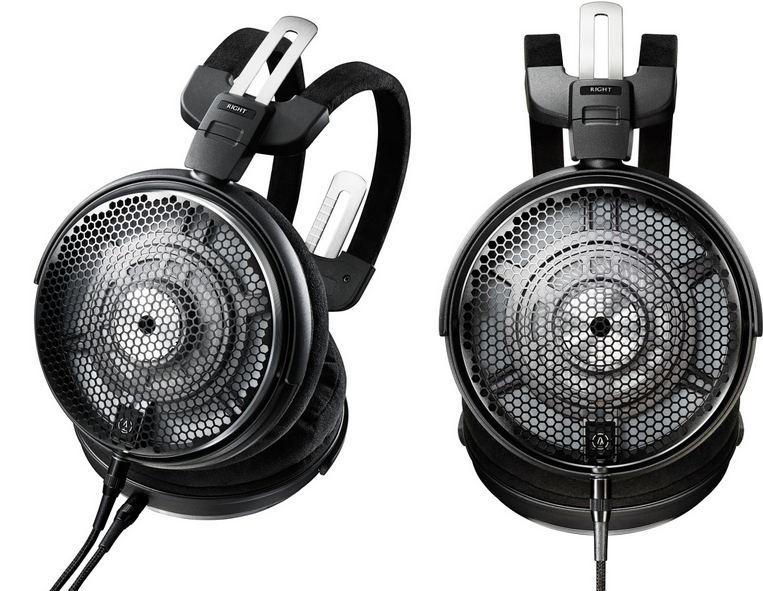 Some hands-on from IFA has been posted since the announcement by The Verge.
RHA goes budget with new earphones
It looks like perhaps RHA is trying to expand their reach into the more affordable segment of the market as they have revealed three new models for IFA with US starting prices of $30, $40 and $60.
Universal in the model names refers to the mic/remote, not Custom vs not. Two of the new models are in the M-series (MA650 and MA390) and one in the S-series (S500). Each one uses its own unique driver per the press material.
RHA launches two M-series bluetooth IEMs
Bluetooth is convenient, especially for smartphone users, especially the ones who are losing the headphone jack. So RHA has two new M-series bluetooth earphones, the MA750 which supports apt-X and has IPX4 splashproofness, and starts at $170. They also promise a 12 hour battery life, and come with the customary 3-year RHA warranty.
The other model is the MA650 and it goes for $100 and has a different driver (with a lower model number). Not only that, but this particular earphones is currently shipping.
Beyerdynamic Aventho Bluetooth with Custom Profiling
Beyerdynamic is embracing bluetooth with their new Aventho headphones, but that's not all. They are also incorporating technology from Mimi Hearing Technologies that, in conjunction with an app, creates a custom profile for each listener. This is done using a 6-minute "soundcheck process" according to their press release.
You don't have to keep using the app, the sound profile is uploaded to the headphones! After all, you can transfer data over Bluetooth 🙂 Speaking of which, they are not stingy, they paid up for both apt-X HD and apt-X, along with AAC (for iOS devices).
As we saw from the V-Moda Crossfade II, the Qualcomm license fee for apt-X may be $20 (the price difference between the with and without models). Not sure what the fee for apt-X HD might be…
Here's a hype-teaser they uploaded on their YouTube for this:
The LG V30 is HERE!
Lots of leaks, but the official reveal will happen on Thursday 8/31/17 at 3am Eastern. I will update this section after it is officially announced 🙂
Now that the LG V30, just about every technology website has previews and hands-on reports on them. On the audio front, Android Authority has a dedicated post on the audio-related features.
In terms of price and availability, details have not yet been finalized in the US market, so we have to wait a bit longer 🙂
GAMING HEADSETS
We don't specialize in gaming headsets here, so this is a shorter segment, rounding up some models from the well-known headphone manufacturers:
+ Beyerdynamic MMX30 and Custom Game per their YouTube channel
+ Corsair Void PRO Gaming Headsets via The Verge
+ Hyper X Cloud Alpha via Medium
ACCESSORIES, ETC
+ for DAP and PAD users, 400GB Sandisk Ultra microSDXC Class 10 card going for $250