Welcome back! After a long break we are back with another one of our customary text and pictures unboxings! This time around we have a necklace-style bluetooth earphones set, the 1More Piston Fit Bluetooth, formal name E1028BT. The official product pictures you see may be a little bit misleading, this is not a neckband-style; it is a standard cable. The pictures are so in the packaging because it is just to be worn with the cable behind the neck. But you can also wear it necklace-style, the headphone police won't come after you 😉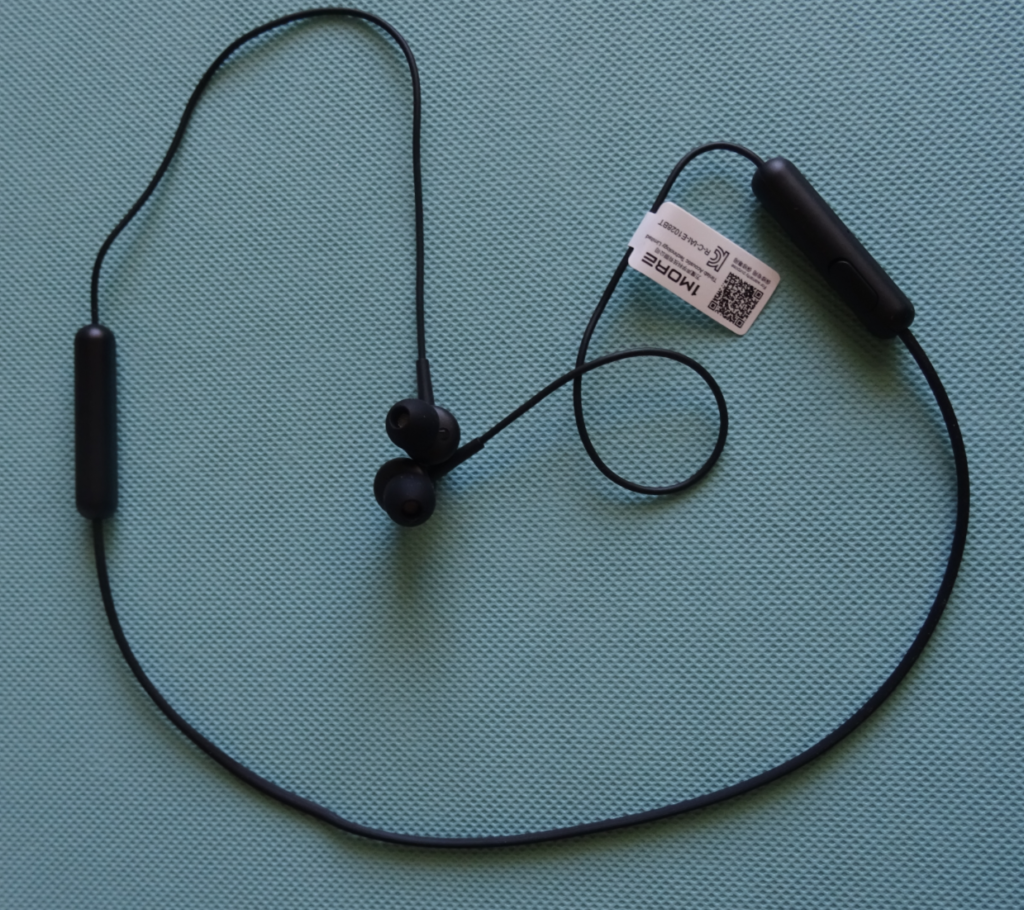 The Package
The package is sealed-wrapped with cellophane and it includes the bar code 1More thing.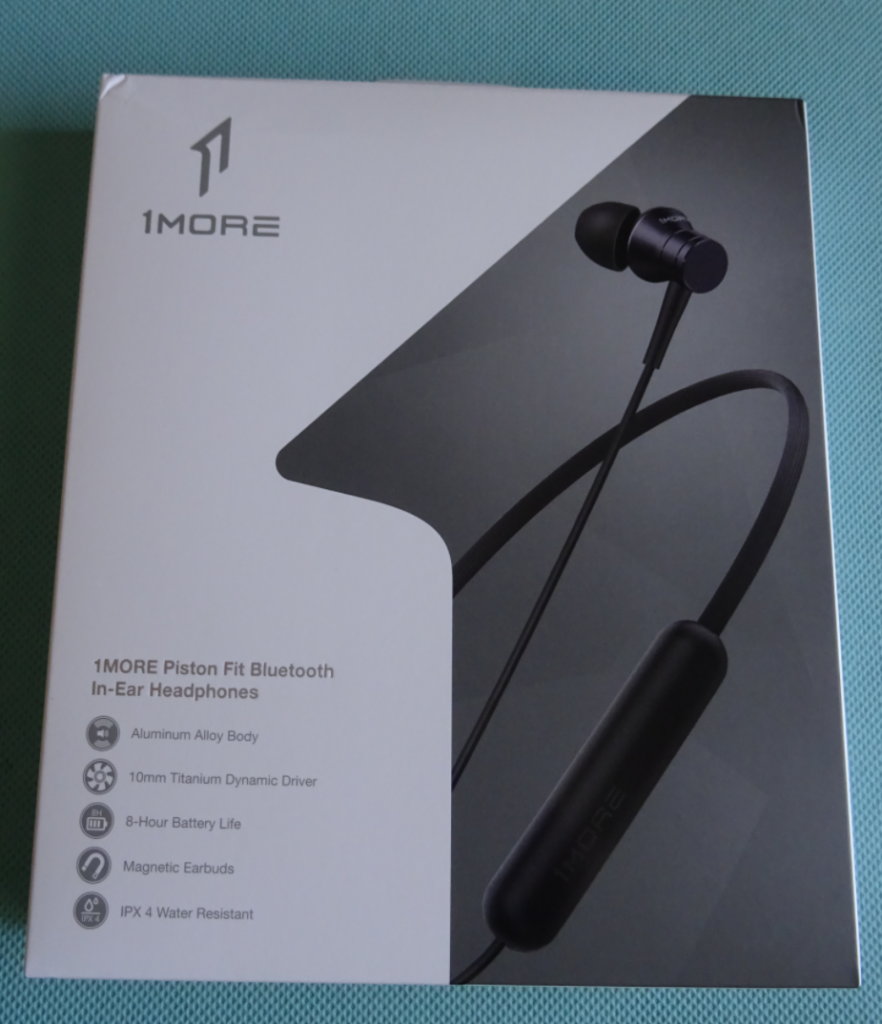 Once you slice that open, you have the cardboard package, ready to open at the top.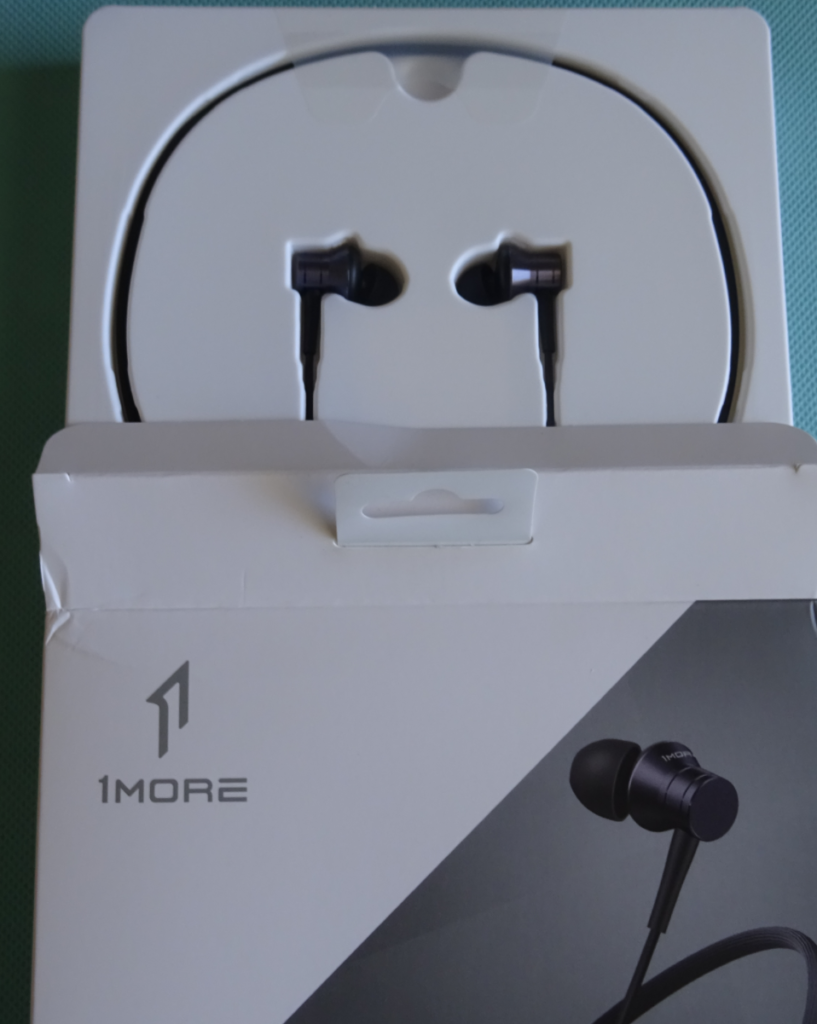 Inside you will find the earphones on a custom-tray, which you can use to store, either fully-inserted, or more lazily, you can flip over the custom-tray and just drop them in.
Note that the cable and the extra eartips bag are kinda hidden. When you flip over the tray, there is a small white cardboard box glued to the tray. Inside you will find the cable and further inside the extra eartips bag.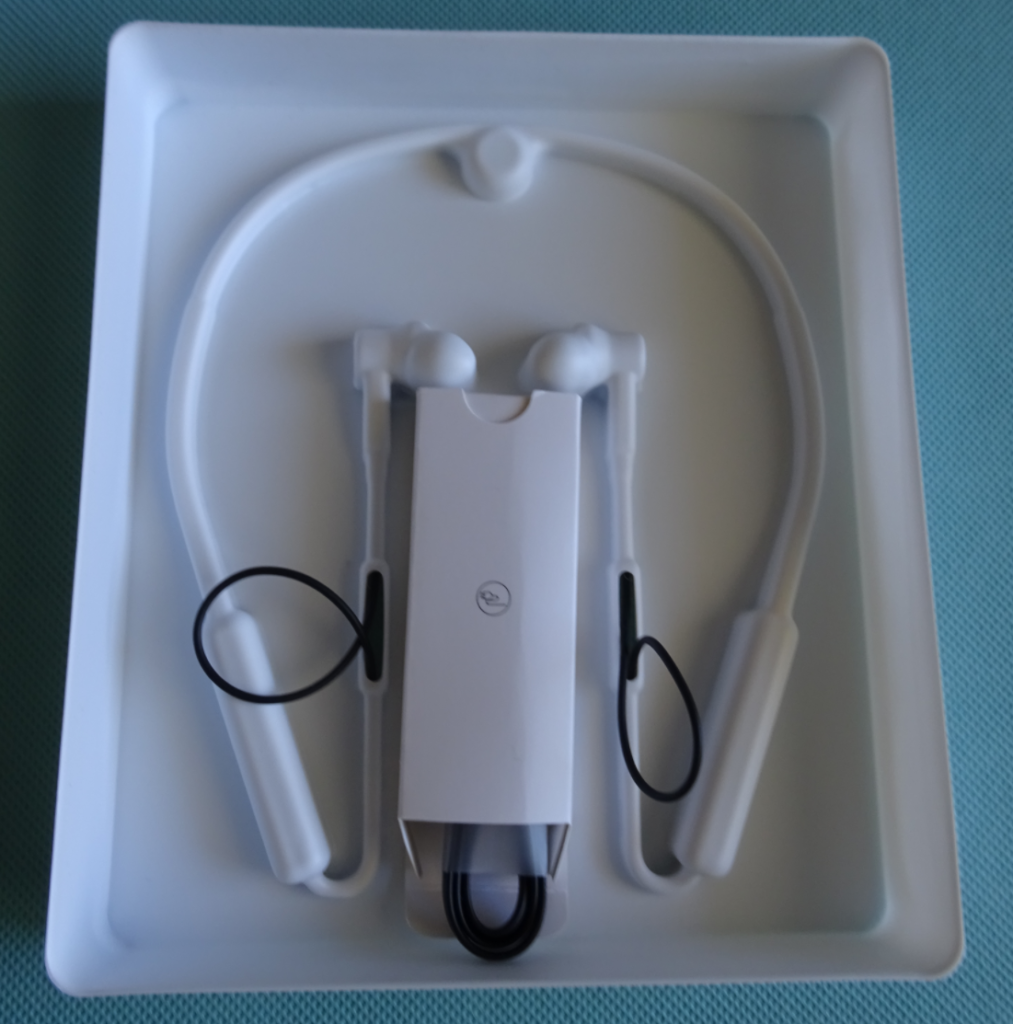 What's Included?
The package is as one would expect considering the price, you get all the essentials. More specifically:
the earphones with one set of eartips pre-installed and ready to go
three additional pairs of eartips in a sealed little bag
a micro-USB to USB cable, a flat belt-style instead of the more usual round cable
one 1More (goofy) sticker
user-guide in many languages
small square leaflet promoting other 1More headphones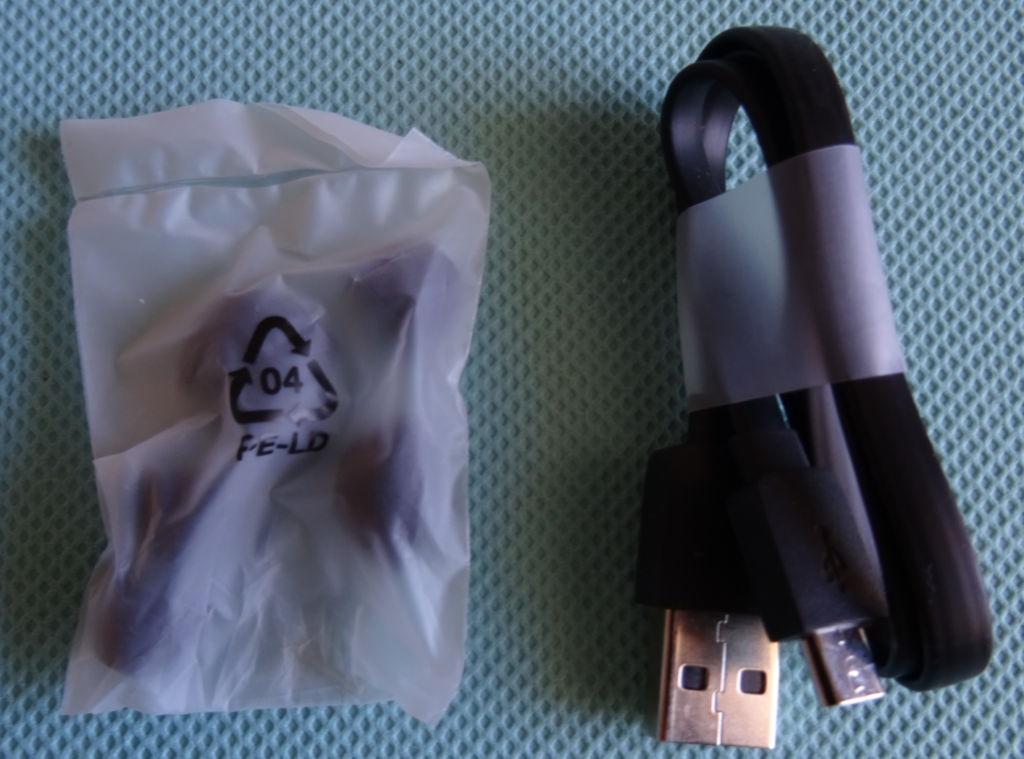 The Earphones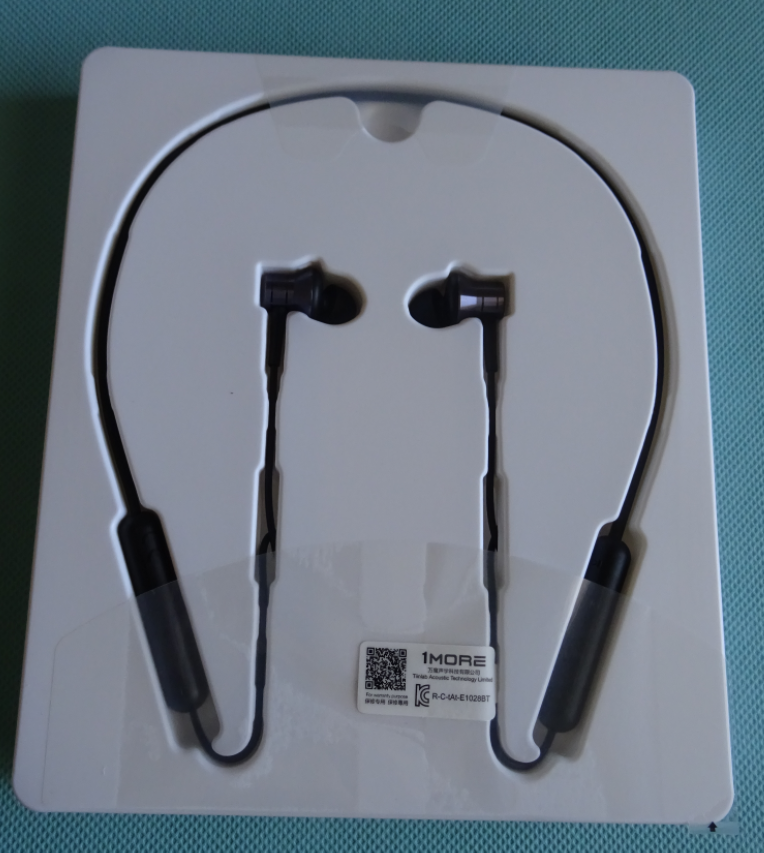 The star of course are the earphones, and they are magnetic so they can attach to its each like a Valentine's day couple. There is an engraved hard to see L and R on each earphone where the eartip meets the body, BUT it is a lot easier to tell Left from Right by the angle of the earphones. Since they are angled, they can only go in your ears one way, the right correct way 🙂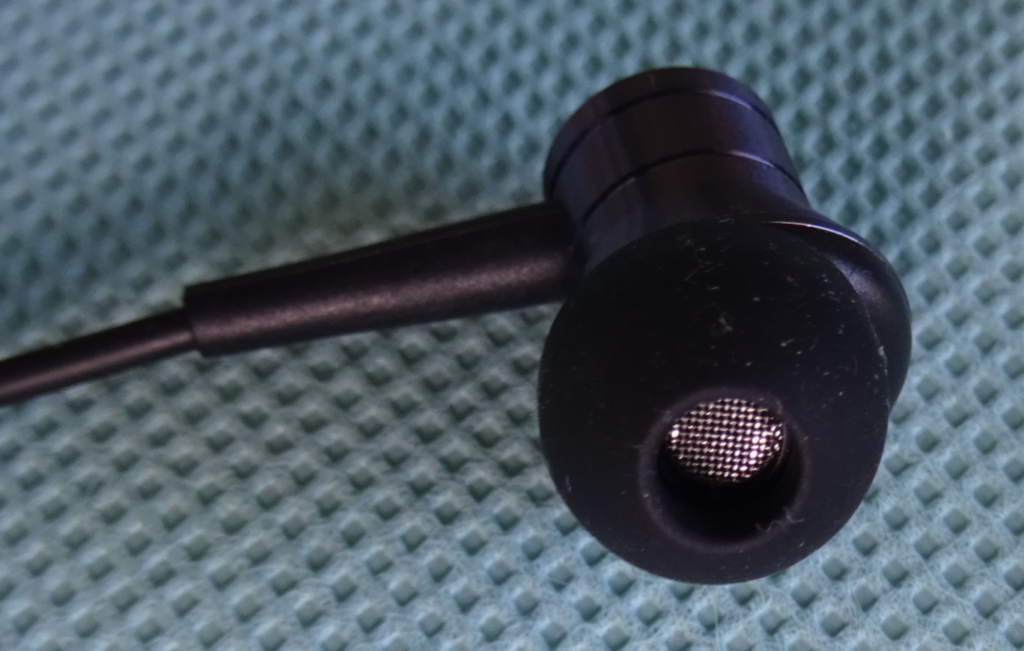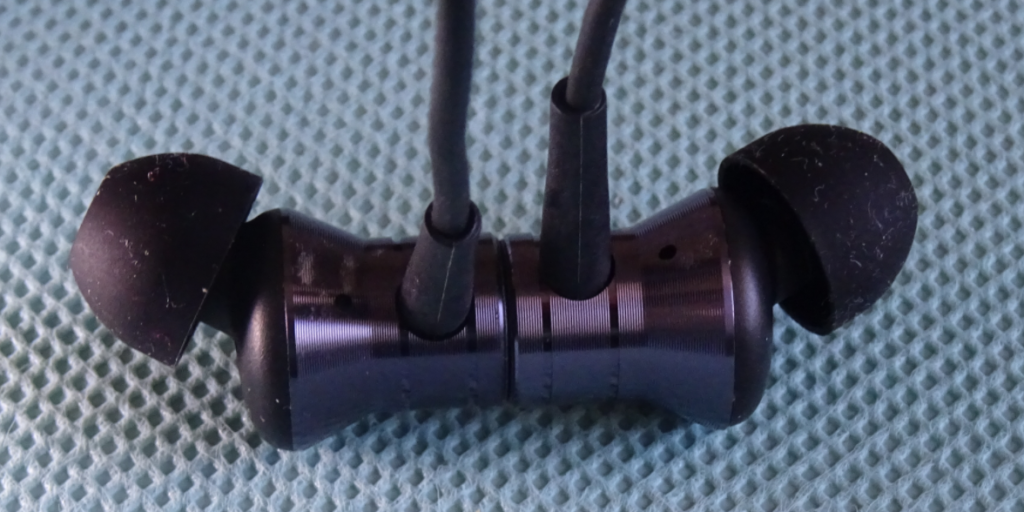 Specs
These are indeed Bluetooth 5, however they only support the basic bluetooth protocols, HFP, A2DP and AVRCP. No AAC, no apt-X, no LDAC.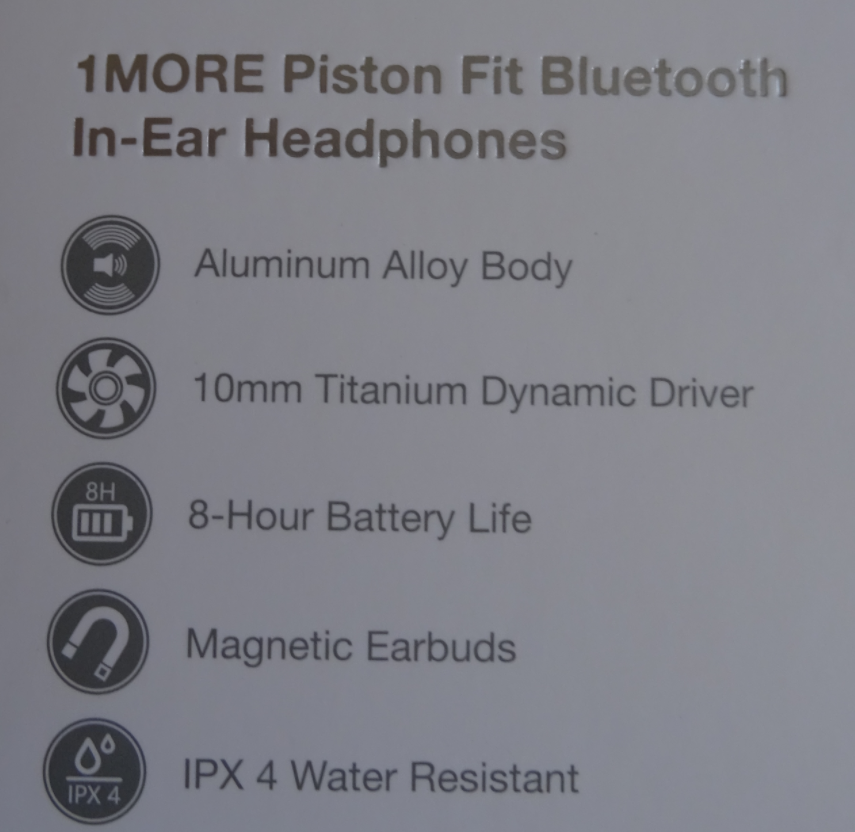 They are rated iPX4, I am not Consumer Reports, I can't dunk them in water just to test them. I do not have CR's budget 🙂
The packaging shows a manufacturing date of March 2020, Shenzhen, China, by TiinLab Acoustic Technology Limited.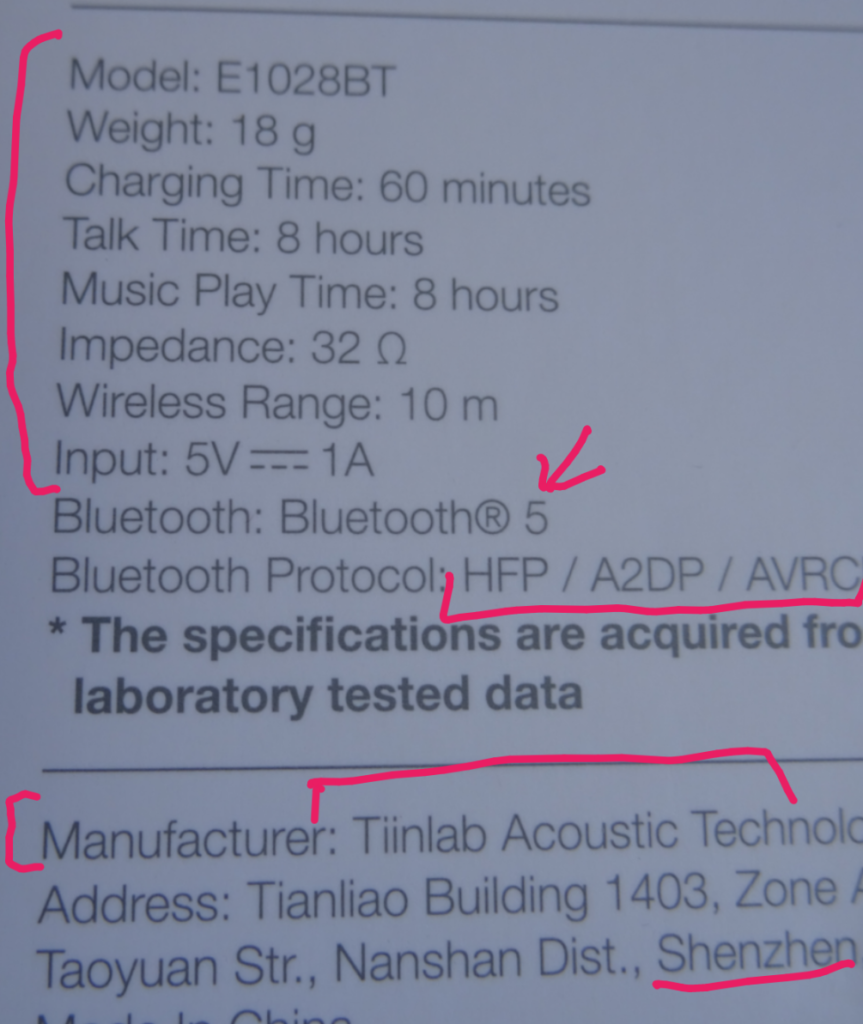 I should be able to make comments on charging-time and battery-life and weight during their future review. I cannot measure their impedance or wireless range.
Charging and Buttons
This is a microUSB charging earphone, and the microUSB slot is on the same container-thing as the remote buttons but on their underside. It has one of those annoying little flaps that sometime annoy me enough to tear them out. But this one is not that annoying (so far)…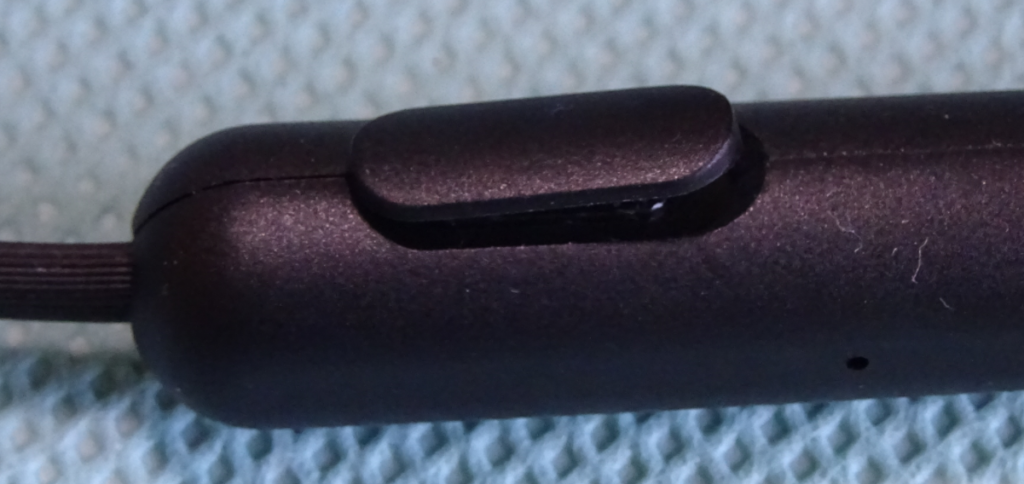 The buttons are not only hard to photograph, they are also hard to see with your eyes. It has four buttons. The Volume Up and Down are in the middle, with the Power Button and the Play/Pause buttons on either end of the cylinder thing.
As you can see in the pictures, there are two similar and symmetrical cylinder protruding from the cable. One has the remote and microUSB, the other has nothing user-accessible. Mayhaps that's the battery. Regardless this makes them look and feel more balanced.

Of Manuals and Metals
Interestingly, of all the languages in the manual, only the Chinese section of the manual shows what metals are and are-not in use. The other languages do not have this section. But they use the standard chemistry names for the metals, so you can look them up that way if you wish…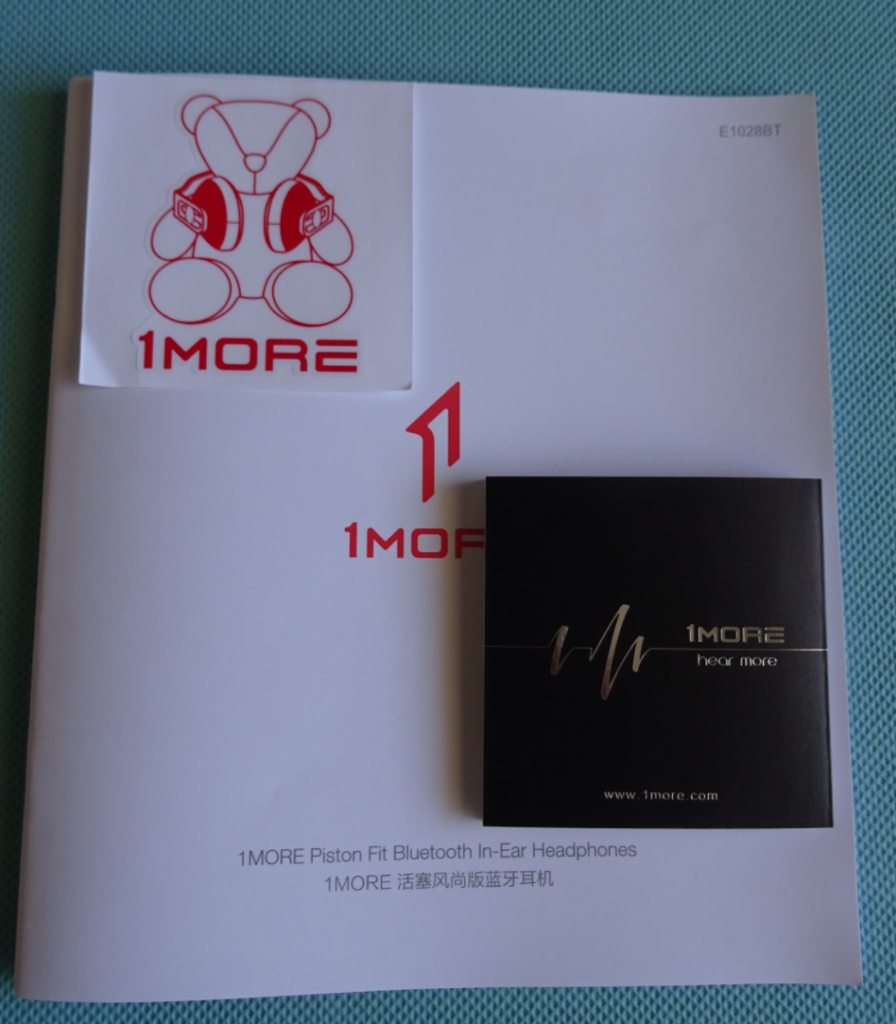 In Closing
As usual, our customary text-and-pictures unboxing posts are just that and are done before I listen to the headphones, so their sound will not… color my unboxing comments 🙂
A review is planned for the future. If and when that happens, I will add a link to it here. Please do not hold your breath while waiting for the review though, I am not liable 🙂