We now have another long delayed unboxing post. This was a review sample of the portable M-Audio Bass Traveler DAC/amp combo. It takes one 3.5mm input and has two 3.5mm outputs, a Bass Boost selector, and a volume control knob. Perhaps its main differentiation from other budget portable DAC/amps is the two outputs, essentially a powered splitter.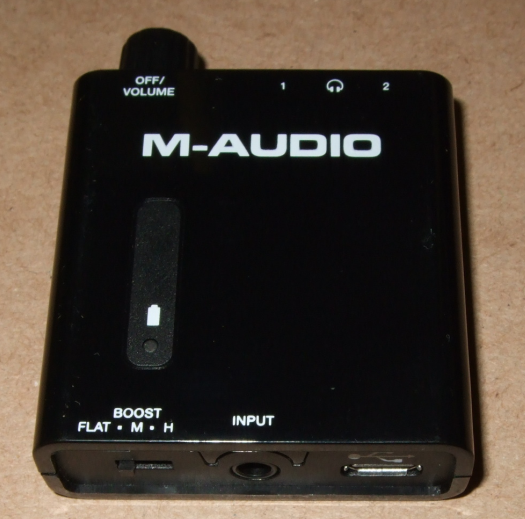 All apologies, these are old pictures, I tried to salvage what could be salvaged 🙂
UNBOXING
The box is old school, with that clear gelatinous stuff. Inside you will find the DAC/amp, a 3.5mm audio cable, and a microUSB to USB charging cable. The battery is built-in lithium-polymer with a stated 8 hour capacity.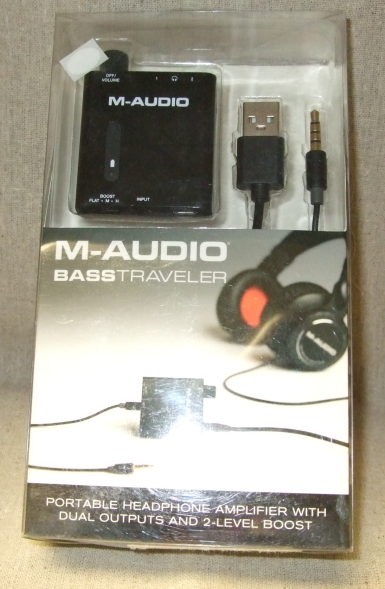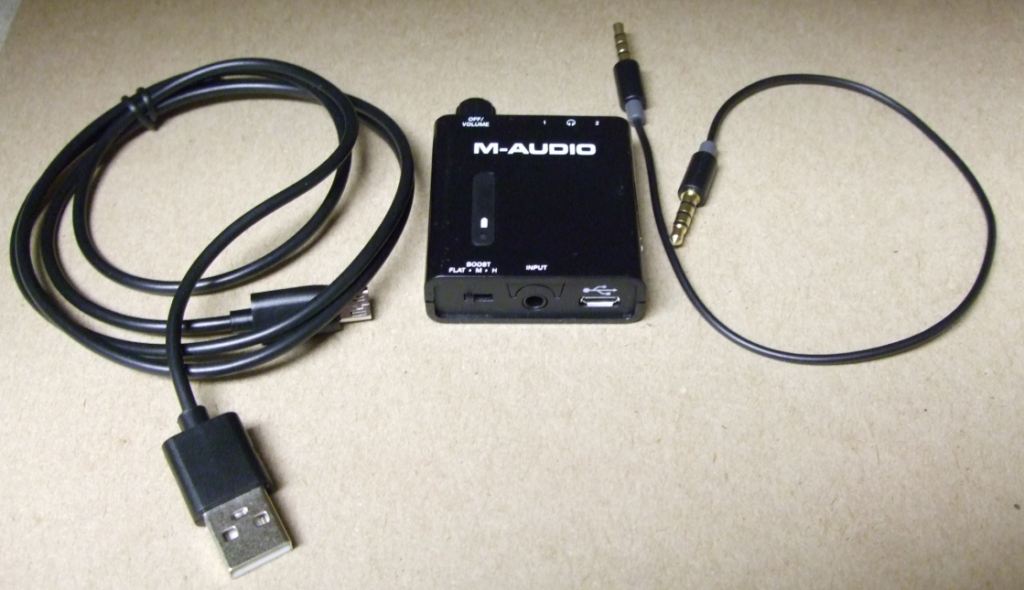 INPUTS and OUTPUTS
The "Traveler" has one audio input, a standard 3.5mm input. The microUSB port is there strictly for recharging the built-in battery. You CANNOT input audio from the USB port!
The Bass Boost feature is a three position button. There's Flat, Medium Bass, and High Bass.
Above the Bass Boost, on the main body of the device is the battery indicator.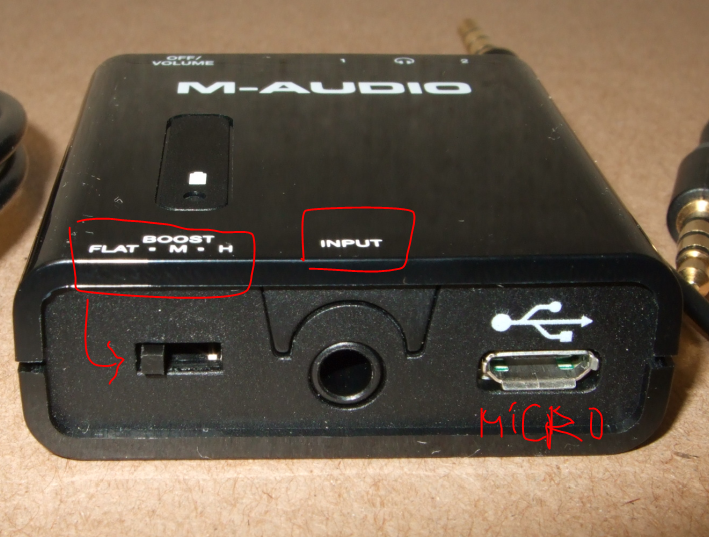 The Volume Knob also serves as the power button. You get a noticeable click when you power it on/off using the rotary dial. Then you use it to turn the volume UP or Down. A plus for fans of rotary dials 🙂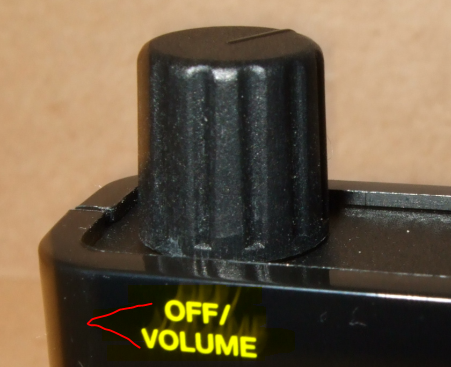 There are two audio outputs, both 3.5mm. You can use one or both. Effectively a powered splitter.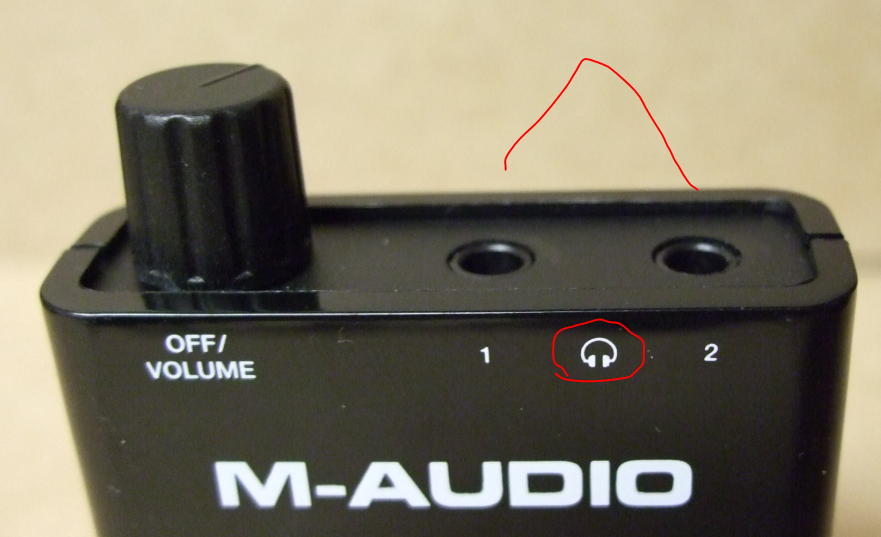 The SPECS
This is a picture from the included paperwork, more accurate than me transcribing it ~ opportunities for errors and typos 🙂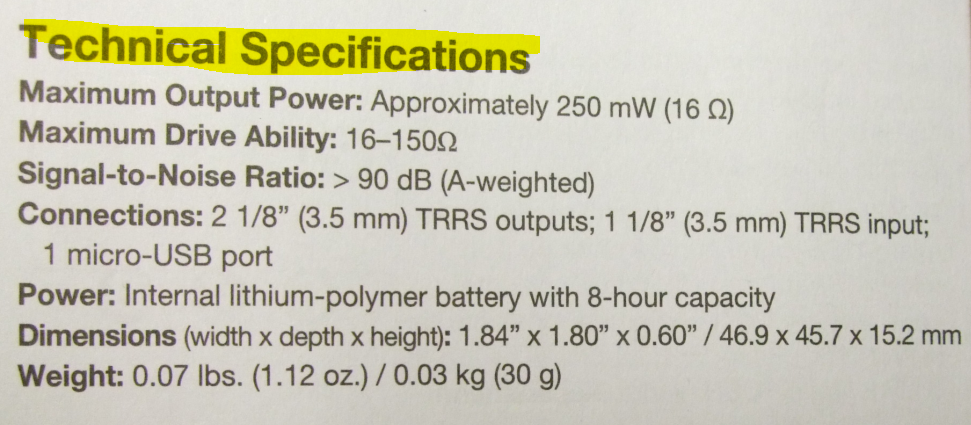 This is only an unboxing. Opinions and findings on the future review of this…