Episode I of the "Headphone Jack Crisis" was triggered by Apple when they removed the headphone jack from the iPhone 7 models in the Fall 2016. I never got around to writing about that contemporaneously, but I am writing about Episode II: The Google Menace! About a year after Apple, Google is removing the headphone jack for their new PIXEL 2 flagship smartphones!
LATEST UPDATE: 10/17/17 – this post is presented "diary style". The latest updates are on top…
THIS IS GOOGLE'S VERSION OF APPLE'S MFI?
Apple has its famous MFI (Made for iPhone/iPod/iPad) program with certified products. Google is now implementing their own [apparently forgetting that they are not an iOS monopoly like Apple], and they now have an official list of "Made for Google" headphones whose common thread so far is supporting "Google Assistant". The wired headphones on the list have USB-C input, and in addition to the PixelBuds, they have these models so far:
Libratone QAdapt In-Ear USB-C
TMA-2 Modular Presets
upcoming Master & Dynamic earphones? (because the models listed there are all 3.5mm plugs)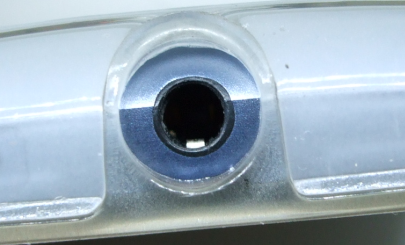 MOST ANDROID PHONES/COMPANIES WITHOUT A HEADPHONE JACK ARE STRUGGLING
The initial reaction may be panic, there is after all a growing list of smartphones without a headphone jack but before you go in a total panic mode consider these…
For a variety of reasons, most of the smartphones/companies without a headphone jack are currently struggling:
major financial troubles for LeEco
the Essential Phone is not a blockbuster seller
HTC was bleeding money before Google came to the rescue despite the U11 getting positive reviews overall
the Motorola Z flagships are nowhere near as popular as their mid-ranger Snapdragon 6xx all-stars
PAST IS PROLOGUE: the microSD CARD
"Apple and Google have been trying to kill the microSD for many years, but the microSD card is alive and kicking"
In fact, some of the companies who initially abandoned the microSD card, like HTC, eventually came back to it and added it to their flagship phones, including their most recent HTC U11 Squeeze.
Google is now digesting parts of HTC by the way, so they already have built-in mea culpa technology 🙂

YOU HAVE CHOICES
Unlike iPhone fans who have only one supplier, if you are an Android fan, you have dozens and dozens of smartphones to pick from. If you find the idea of removing the headphone jack repulsive, there is one very simple and very effective thing you can do:
"do not buy smartphones without a headphone jack"
It's not like you are lacking high-end options. There's the LG V30 and V20 and G6, the Samsung Note 8 and Galaxy S8* and S7*, the first generation PIXELs, and the various popular Chinese models among others.
With HMD Nokia entering the fray as a serious player, they may become the heir to Nexus-like phones, with uncluttered UIs and timely OS and security updates.