The founder of Elevation Labs raised the alarm on the company's official blog. Counterfeiters have been making (imperfect) copies of their flagship "The Anchor" under the desk headphone hanger product and undercutting them slightly on price, so the average non-power-user customer buying them on Amazon is more likely to buy the counterfeit because Amazon puts the lower price in the featured spot on the main product page.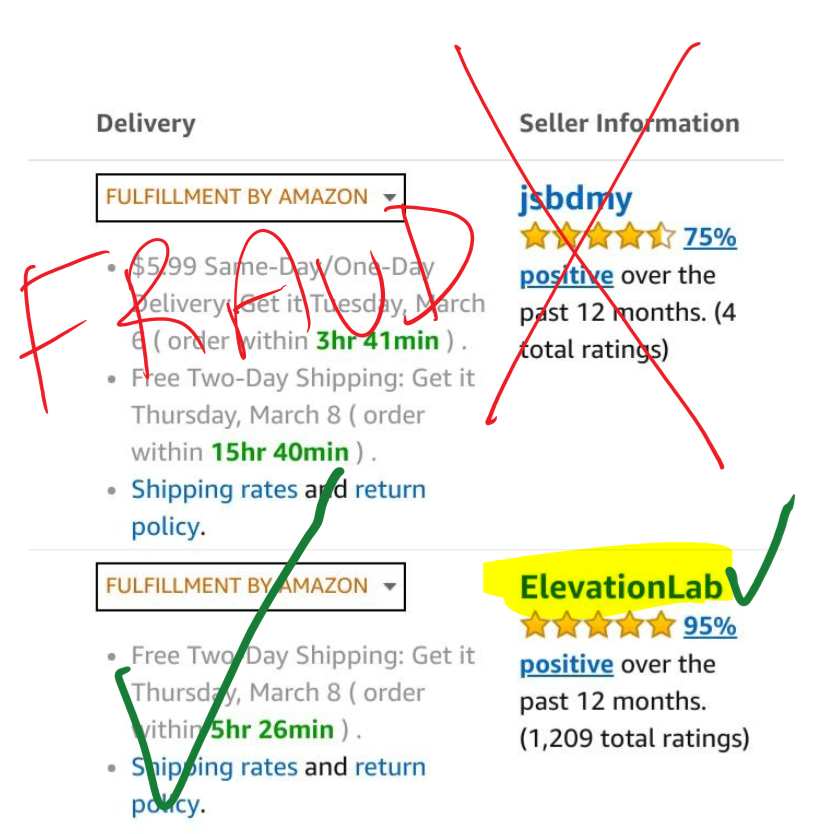 Amazon has had a long history of trouble with counterfeits and the bigger they get, the bigger the troubles unless they intentionally make an effort to counter the countefeits.
Above you see a screenshot from the listing showing the counterfeiter and the official "Elevation Lab" Amazon store.
If you want to buy this on Amazon, only buy from "Elevation Lab". They are fulfilled by Amazon, so you get free 2-day shipping if a member. This Amazon link points directly to the Elevation Lab listing.
Or you buy it from the official Elevation Labs store or Stacksocial or other retailers that don't have open markets…